Not ready to pull the trigger on permanent body ink? Try on a geeky hipster tattoo for size with temporary tats from Tattly [1] a company cofounded by modern-design extraordinare Tina Roth Eisenberg [2] of Swissmiss. Scroll down to find all the ways to express your geek pride (without committing to a thing).
Cursors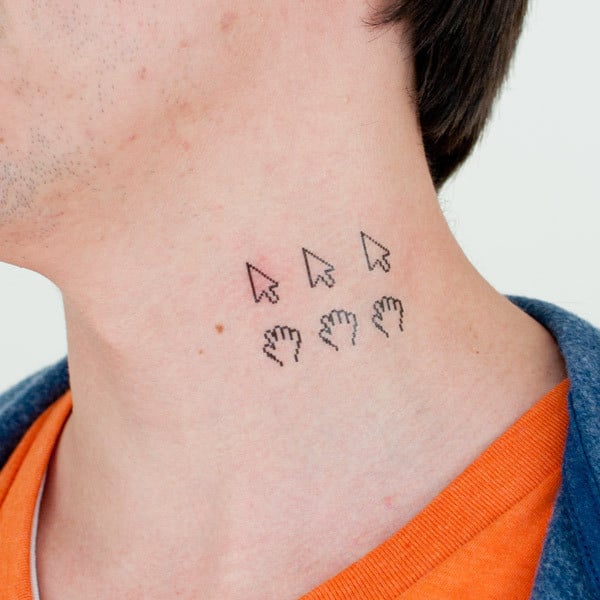 Incite people to point-and-click on your body part with Cursors [3] ($5), inspired by the original Mac icons by Susan Kare.
Shuttle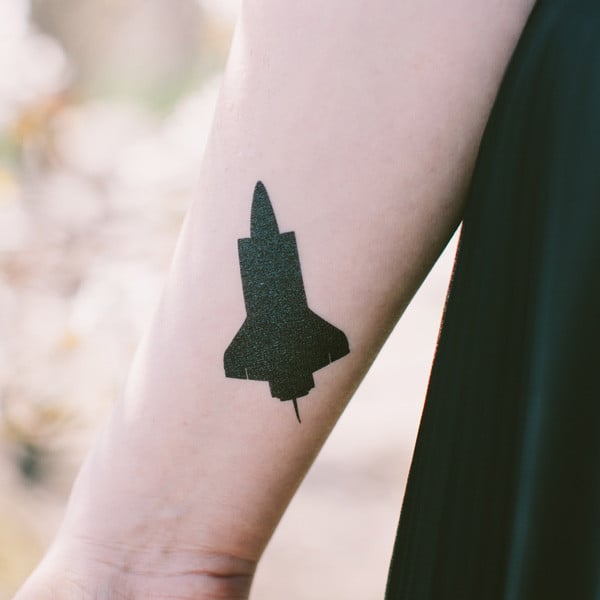 Dream about exploring other worlds with Shuttle [4] ($5) on your forearm.
Speak Up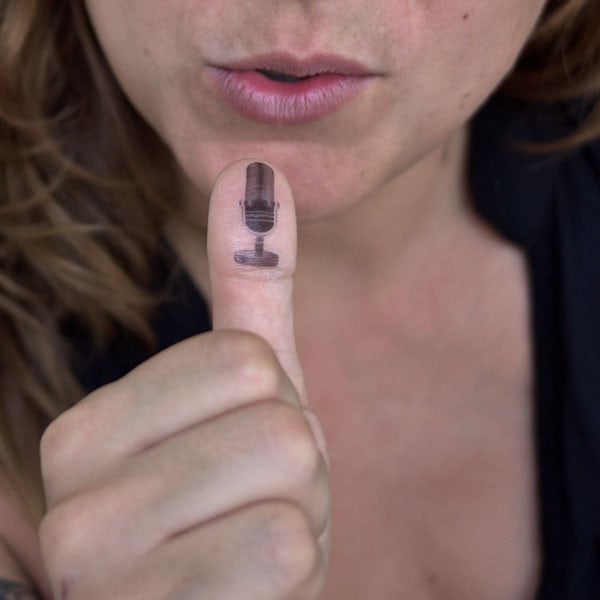 Audiophiles can muster the courage to sing on-demand with Speak Up [5] ($5).
Instant Camera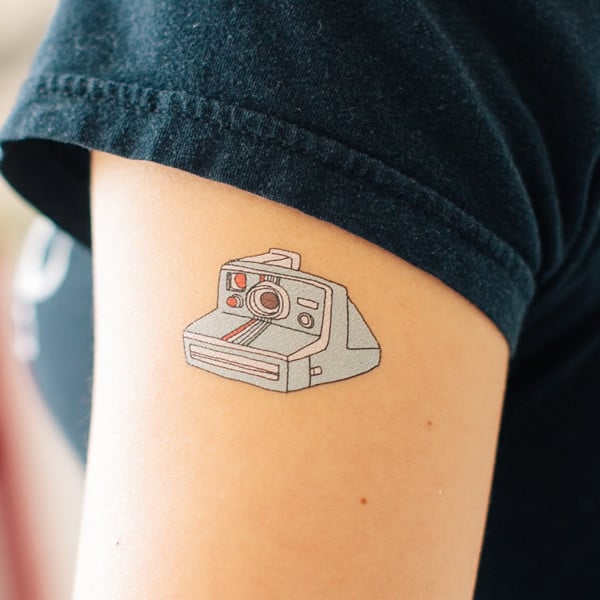 O, Polaroid, where art thou? Instant camera [6] ($5) commemorates our favorite photo making machine.
Levato
Hey girl — I like your type. Font friends can enjoy these punny typographic phrases in Levato [7] ($5).
Lunar Lander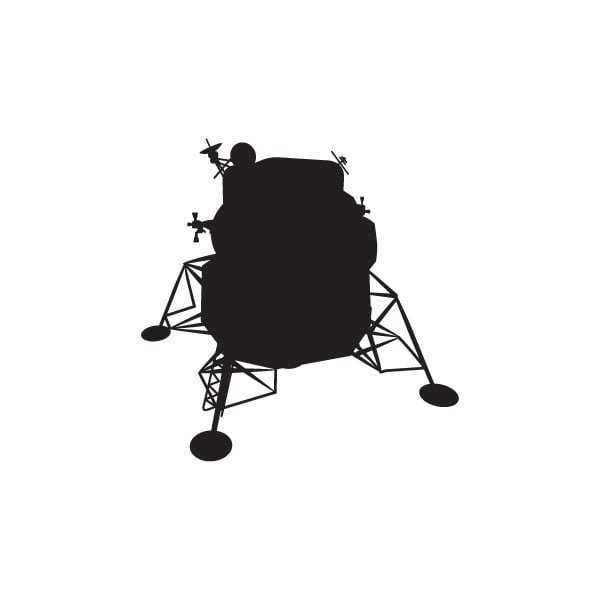 To the moon! This Lunar Lander [8] is our fave from the Space Set [9] ($15).
Tattone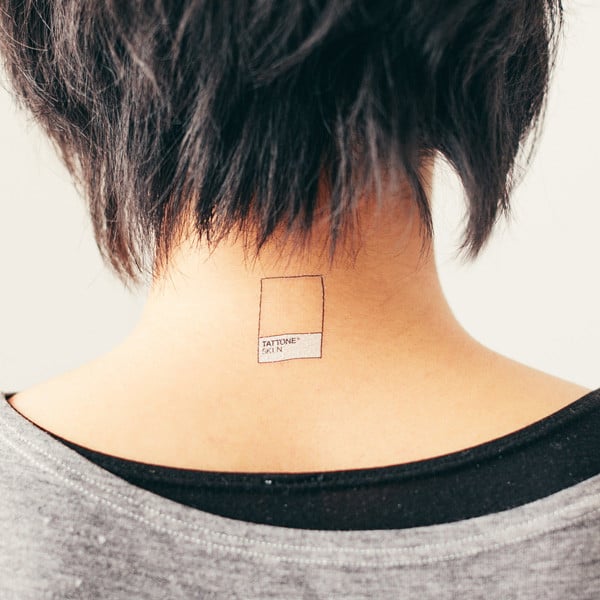 This year's color of the year? Your skin! Celebrate the organ that makes you uniquely you with Tattone [10] ($5).
Aperture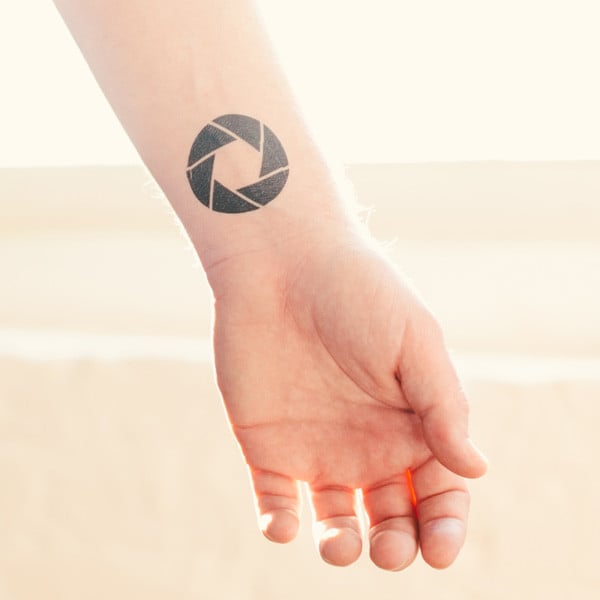 Let the light flow, shutterbug. Aperture [11] ($5) is a symbol recognized by all photographers.
CMYK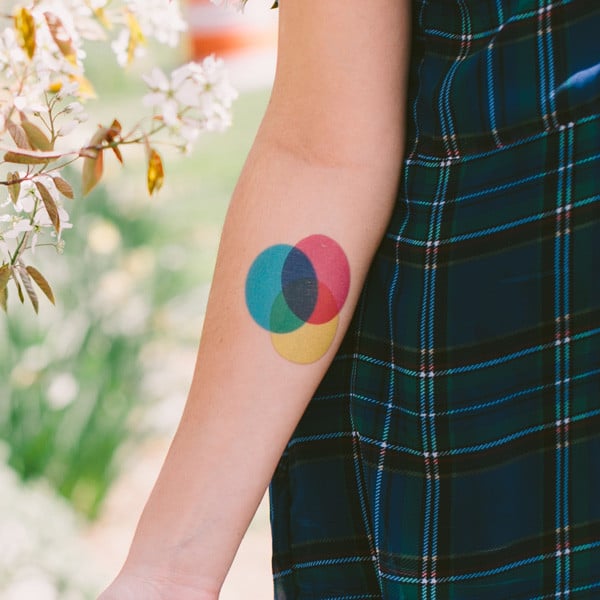 Have two best friends? Get CMYK [12] ($5) on your forearm to honor your design-geek friendship.
Low Battery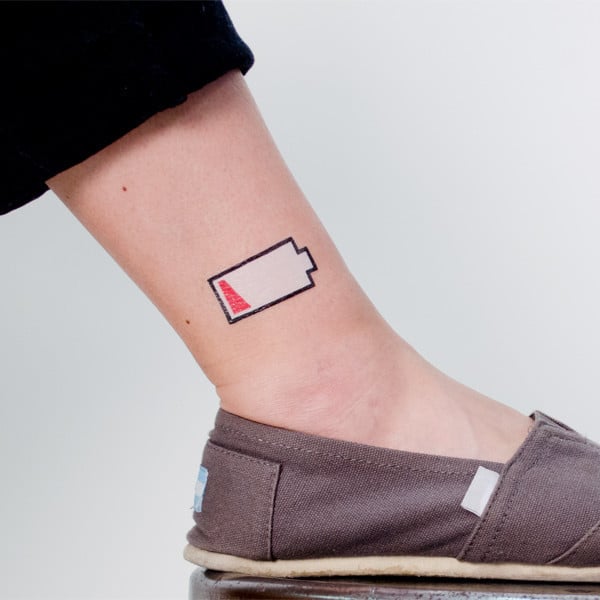 Tell the world you're out of juice today with Low Battery [13] ($5).
Bot Buddies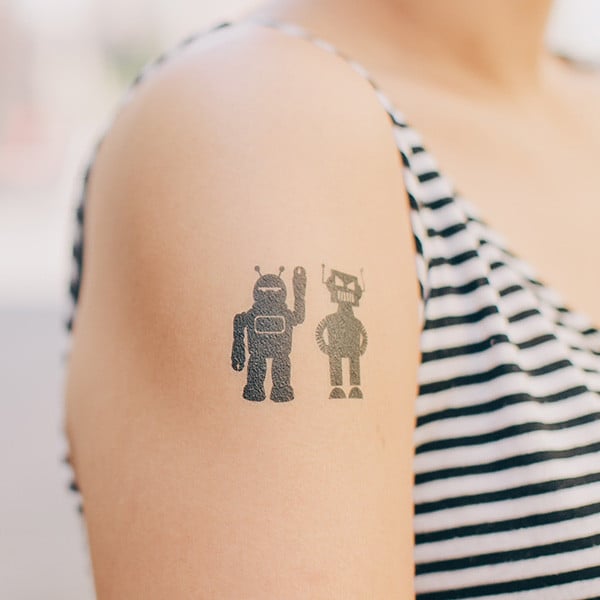 Hello, world! These Bot Buddies [14] ($5) make a perfect pair.
Golden Ratio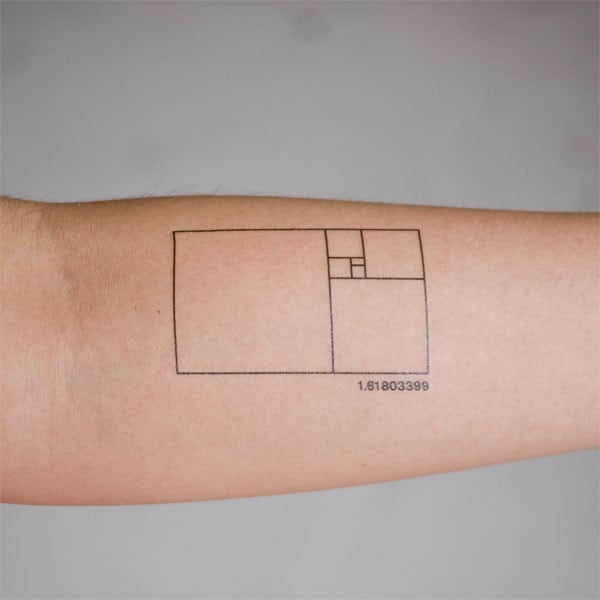 The Golden Ratio [15] ($5) tat is a MUST for every art and math nerd.
Camera 1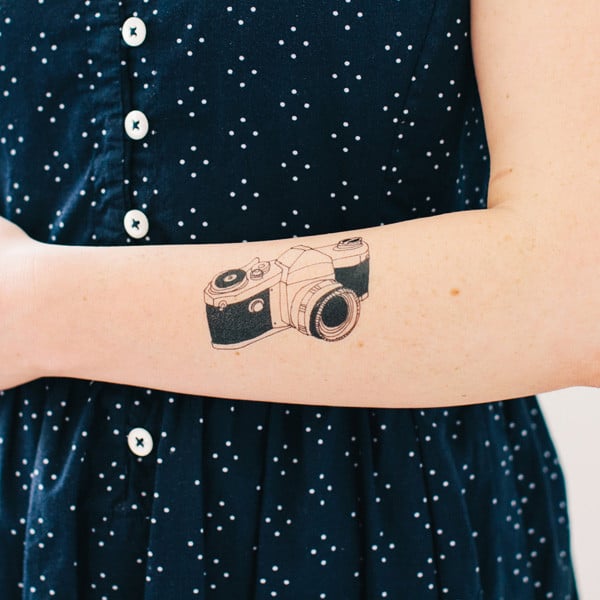 The Camera 1 [16] ($5) vintage throwback makes us nostalgia for the days of film.
Crops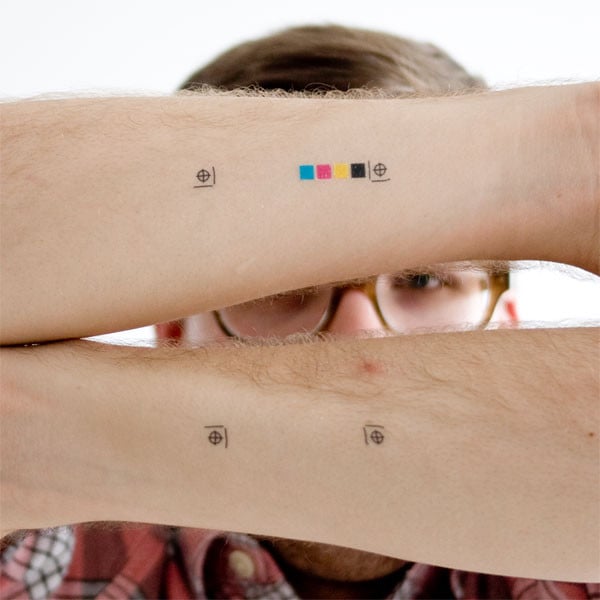 Keep you design elements and limbs in line with these registration marks [17] ($5).