Get a Call From Santa
Send a Call From Santa With Google Voice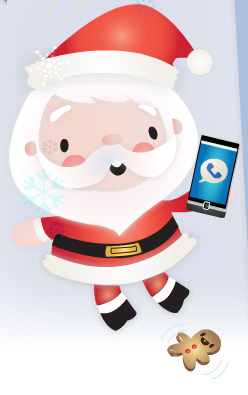 Among the many praises I have for Google Voice, there is also the new ability to make a child's (or a grown-up's) day with a call from Santa Claus, made from his very own Google Voice number. To do it, visit the Send a Call From Santa site and create a personalized phone call by choosing from hundreds of options.
After creating your call, you can send it to any phone number, send it via email, or post a link to the message via Facebook or Twitter. Or, leave a message for Santa on his Google Voice number: 855-34-SANTA.
The messages are adorable, and despite being composed of prerecorded audio, they sound clear — and completely believable to kids. I can't wait to surprise my nieces with calls from Santa!