Get a Free Palm Pre Plus or Pixi Plus With Mail-in Rebate
Pre Plus, Pixi Plus Available Today, BOGO Free Deals!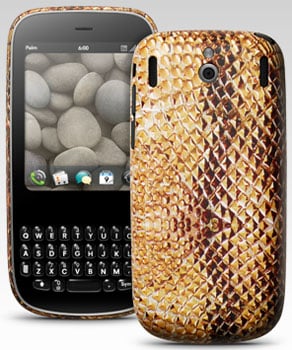 After their CES debut, Palm's Pre Plus ($150) and Pixi Plus ($100) are finally available today, but with an extra added bonus — through Feb. 14, if you buy one Pre Plus or Pixi Plus, you get another Pixi Plus for free after a mail-in rebate! Perfect for you lovebirds who like matching gadgets, or for those of you who enjoy taking advantage of sweet two-for-one deals.
But to stand out from the Pixi Plus-carrying masses, you can customize yours with one of Palm's artist series Touchstone back plates that not only show off your style but allow you to charge your Pixi Plus without wires on Palm's Touchstone charging system. Life without wires? I'm all in.