Get Paid to Open Your Email
Paying Someone to Open Your Email: Way to Go or Going Too Far?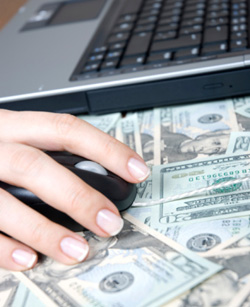 I'm all for monetization and the efficient use of time, but I think this takes the idea a little bit too far. A new site called Attention Auction allows people to bid on your attention by paying you to read their email. It works like this: if you want to get someone to read your email, set a reward that the recipient will receive after opening the message. A recipient will see all incoming messages sorted by the dollar amount they'll get from reading them. So, if you really want to get noticed, just set a high reward for your message and, voilà, your message goes straight to the top. This would work great for advertisers and such, maybe not so much for your pals who want to meet up for drinks later.
To me, this is pretty ridiculous. If it catches on I'm sure it's only a matter of time until the FCC steps in to regulate advertisers and spammers . . . not to mention the IRS counting this email payola as taxable income. What do you think?