GetGlue Adds Foursquare to Check-In App
GetGlue and Foursquare: A Match Made in Heaven
I'm already a fan of GetGlue, the social app that lets you check in to your entertainment, and now that the company has integrated Foursquare into its check-in process, I'm a believer.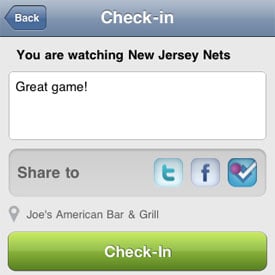 Previously, you could check in when watching your favorite shows, playing games, or reading a book, but now GetGlue goes even further by allowing you to connect your Foursquare account so you can broadcast what you're watching and where — Rango at your local cineplex, for example — so you only need to check in once.
Additionally, sports fans will be excited to know that GetGlue has incorporated sports into the app, so you can check in to sporting events or your favorite teams. Touchdown!