GetGlue Lets You Check In to Entertainment
GetGlue: A New Social Networking Obsession
You already check in to places you're visiting and have plenty of ways to rate your favorite locations, but there's something missing in your social networking life — entertainment. How do you check in to let people know you're watching your favorite show, or chatting about a particular celebrity (ahem, Lindsay Lohan)? You can't do that on Foursquare, but you can on GetGlue.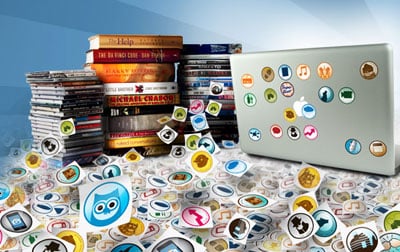 GetGlue is the social networking app that lets you check in while being entertained, such as watching TV shows and movies, playing video games, reading books, and my personal favorite — while drinking wine. It delves a little deeper into your life by letting friends in on the kinds of things you like, rather than what places you frequent. This is especially great for people who like to stay in or are big TV, gaming, and book nerds.
Find out more about GetGlue (including what kind of rewards you can earn) after the break.
When you check in to a GetGlue activity, you earn stickers that match your personality. Me? I've got an iPhoner sticker (since I always check in on my iPhone) and I'm working toward a Dexter Fan sticker (by catching up on early episodes), and will hopefully earn a SciFi Squad sticker by keeping up with all the scifi books, shows, and movies out there now.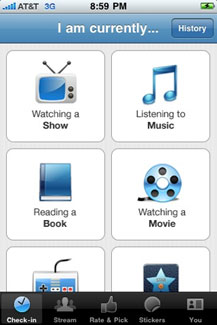 But it's not just stickers — you can also earn free books and movie tickets when you check in! Rounding out your profile, you can even rate music, movies, celebrities, topics, and more, letting others know what you like and what you don't.
GetGlue is available on the web and your iPhone (free), and although there may not be a huge database of shows, games, wine, or movies to choose from now, there are over 100,000 ratings on GetGlue every day, which means tons of people are adding in their faves. Want to add an item? It's easy — search for your show, wine, celeb, or whatever, and if you can't find it, click on "Email GetGlue" for a quick response from the team. It's quickly becoming a new obsession for me — what do you think?