Getting Caught in Lies Online
Have You Ever Been Caught in a Lie Because of the Internet?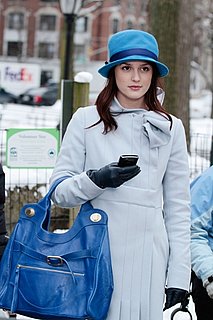 There's no such thing as total privacy if you're living a life online and off. The Internet knows where you are, who you're with, and what you're doing. Between location-based services like Foursquare, which reward you for checking in everywhere, Twitter, and photo tagging on Facebook, keeping your whereabouts (and who you are with) offline requires effort. And even if you aren't tagged, you never really know what photos are being uploaded as you eat brunch with friends.
A few weeks ago, I gave a friend a little white lie about being too busy to have dinner because I was exhausted, but then checked in on Foursquare at yoga around the time he'd proposed to meet. My Foursquare is connected to my Twitter, so as soon as I clicked send, I realized he follows me on Twitter and likely saw I'd lied. It was harmless and he hasn't brought it up, but I still feel bad about it. I trapped myself in a lie with the help of interconnected sites. I can't be alone here — have you ever been caught in a web of lies?
Photo courtesy of The CW