Lots of news out of Google this morning, most of which is aimed at making your life much easier. Let's jump right in with the biggest addition, a new priority inbox within Gmail.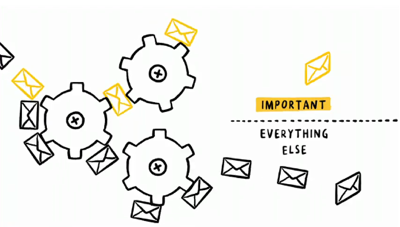 Gmail's new priority inbox separates your regular mail from the important stuff you'd probably want to read right away. Think of it like your Gmail's spam folder, but in reverse — using a formula that detects which emails are most important to you (by most emailed, the messages you open and reply to, and ones you flag as important or nonimportant), these messages are placed in a new "Priority" message box above your regular inbox, making it easy to see which emails to read first. This priority inbox will be split up into three sections: "important and unread," "starred," and "everything else." Plus, you can even add filters to put messages from certain contacts into your priority inbox. The new inbox will be rolling out (in beta) over the next few days, so look for it to appear soon!
But wait, there's more. Find out what other announcements came out of Google over the past day (and see a demo video on how Gmail's new priority inbox works) after the break.