GoPano 360 Video Attachment For iPhone
GoPano Lens For iPhone Turns Video Into a 360° Experience
Let's admit it, we spend a fair amount of our online time watching videos of anything and everything the Internet has to offer. There's something missing in all these cuddly puppy videos and tours of friends' vacations — there's no level of interaction on the viewer's end. Enter the GoPano Micro Lens ($80), which attaches to an iPhone 4 or 4S to record interactive 360° videos.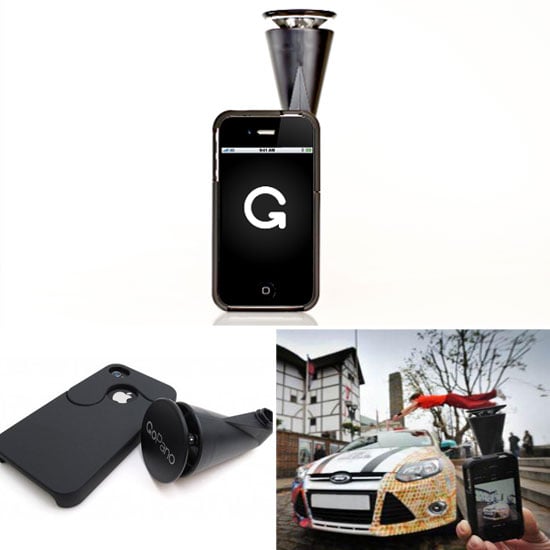 The included custom-made iPhone case attaches to the lens, which uses its design of a curved mirror to gather light from all directions to reflect on a secondary mirror to reflect again into the iPhone's camera. Just how is the resulting video interactive? Once the completed video is uploaded to a website or Facebook, the viewer can click and drag through the video to the full 360° view.
Stay tuned in the coming weeks for our review of the GoPano Micro Lens; hopefully it makes a perfect addition to our iPhone photography arsenal.