Gold, Diamond, and Platinum iPhones, iPads, and Laptops
The Ultimate Statement Piece: Luxury Gadgets
This holiday season we'd love to gift our loved ones with little pieces of luxury to make their lives better, jobs easier, or free time more relaxing, but where should you draw the line? We rarely leave home without a select few items, perhaps a meaningful piece of jewelry, a sturdy wallet, and a mobile device of some kind, so wouldn't it make sense to have one's taste for luxury goods be reflected in all these pieces?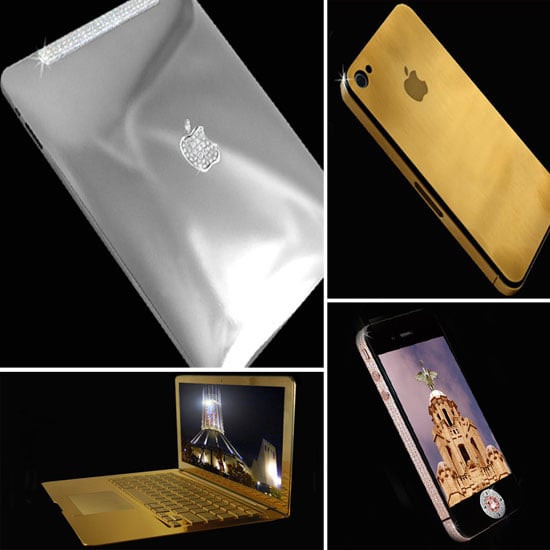 Stuart Hughes, a luxury designer in the UK takes gadgets such as iPhones, iPads, and laptops and outfits them with a new exterior body made of 24k gold, platinum, diamonds, and other materials usually reserved for the jewelry store. Each piece is limited edition and weighs a bit more than the out-of-the-box device due to the swap in materials. The products start at about $30,000 and go well into the six figures for the more cost-heavy diamond-laden devices.
So tell us, are these precious gadgets as beautiful as jewels or an impractical indulgence?