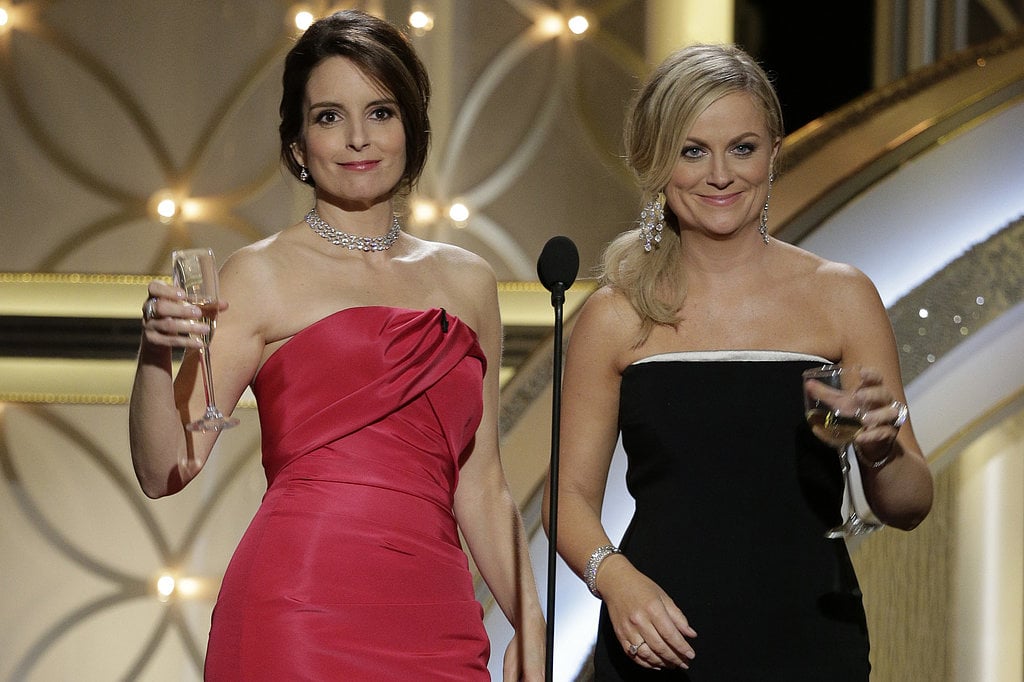 Source: Getty [1]
First things first; who won what? Here's the complete list of last night's big winners [2].
Speaking of winners, Julia Louis-Dreyfus [3] and Lupita Nyong'o weren't — but they snapped this adorable selfie [4] to commiserate.
Yes, it's still early, but Jacqueline Bisset's acceptance speech [5] may be the weirdest of the year.
Oh, wait — she didn't even have a speech? That makes a little more sense. Along with Jacqueline, here are more stars who were totally unprepared [6] for their big wins.
Jared Leto's man bun [7] was the stuff dreams are made of. See the hairstyle that drove the ladies — and likely some men — totally wild.
Drew Barrymore [8] dove into a slice of "pregnant pizza" [9] immediately after the show. We so obviously like her style.
All the night's gorgeous beauty looks [10] from every possible angle? Don't mind if we do.
If color coordination is your thing, then make sure you check out this ROYGBIV look at the gorgeous gowns [11] on the red carpet.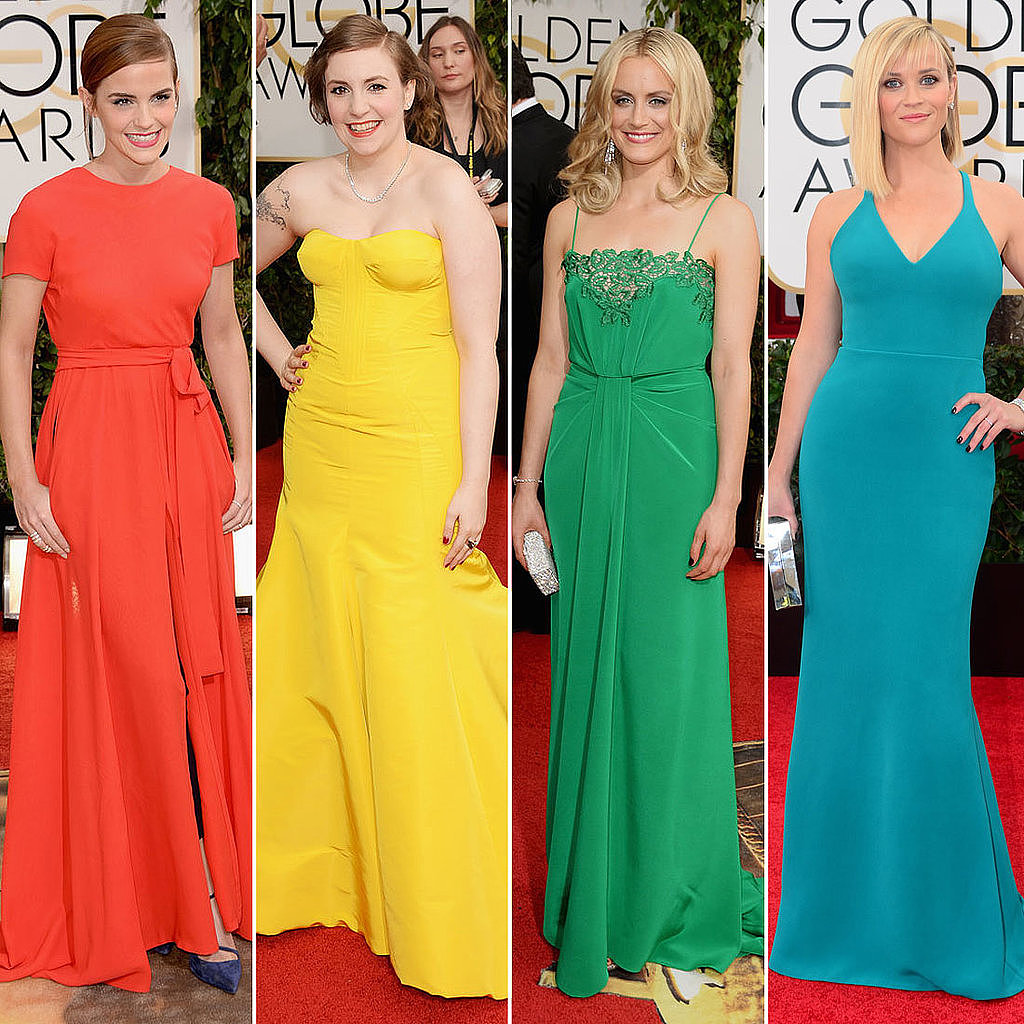 Source: Getty [12]
And while we're on the subject of dresses, can we talk about the Pucci number that Miranda Kerr wore to InStyle's afterparty [13]? Holy slit.
Please let us know when it's a good time to discuss the ridiculously huge ruffle on Paula Patton's gown [14].
From Andy Samberg [15]'s surprise win to Tina Fey [16]'s illegitimate son, these were the 10 moments that made the Globes worth watching [17].
Five ladies go in, but only one can come out on top. Who's your pick for best dressed of the night [18]?
We know you didn't catch these cute candid show moments [19] on TV, so make sure to check them out now.
There were enough gorgeous baubles, shoes, and bags on the red carpet [20] to last a lifetime; zoom in on all the stylish accessories.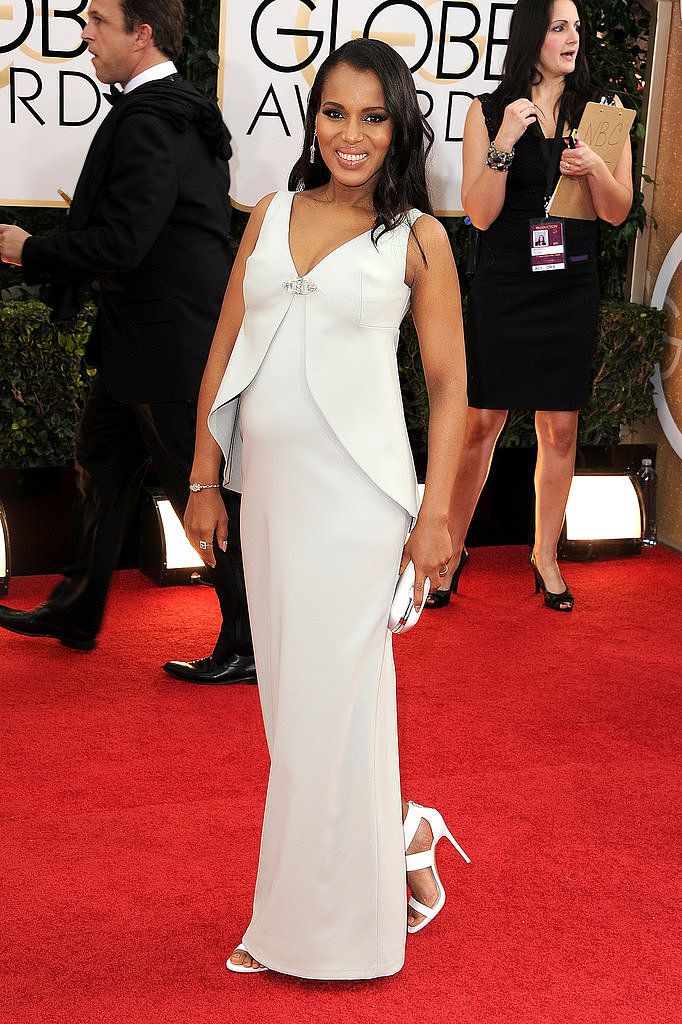 Source: Getty [21]
Speaking of accessories, Kerry Washington called her growing baby bump [22] "the best date of the night." Does it get any cuter than that?
Jennifer Lawrence [23] was easily the belle of the ball, from her sweet smooch with boyfriend Nicholas Hoult [24] to that meme-worthy Dior dress.
Sneaky McSneakersons Gwyneth Paltrow and Chris Martin [25] may have slipped into the ceremony like stealth ninjas, but we quickly spotted them smiling at their seats together.
Oh no they di'int! Tina Fey and Amy Poehler [26] introduced Leonardo DiCaprio [27] and gave us one of the night's best moments [28].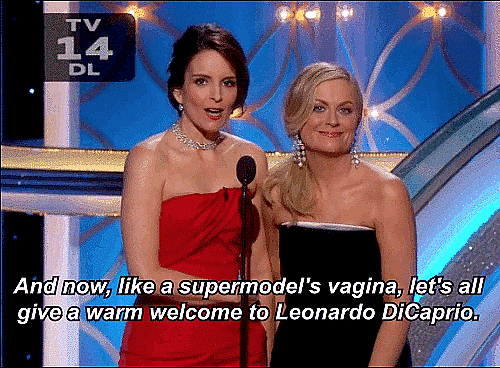 Source: NBC [29]
Be honest, though: were Amy and Tina even better than last year [30]?
If you need help answering that question, here's our year-to-year analysis [31].
True to form, Sofia Vergara had a crazy night out [32] on the afterparty circuit.
We're not clear on why Mike Tyson was at the show, but it looked like he was having a great time [33], and that's really all that matters.
Taylor Swift [34] and some of her famous friends stopped by the Weinstein Company bash [35] and you just know they were feeling 22.
Ronan Farrow was not happy about the night's Woody Allen [36] tribute, and he proved it with a scathing tweet [37].
Despite both having model girlfriends, Leonardo DiCaprio and Bradley Cooper [38] spent most of the evening with their moms (and it was adorable). We'll just leave this here for you.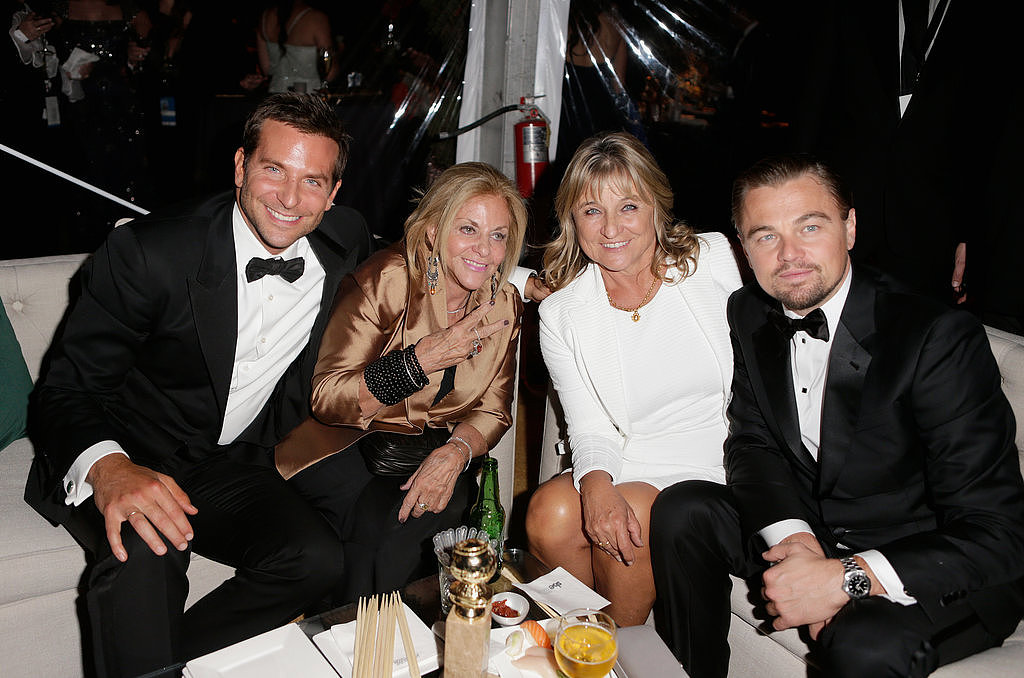 Source: Getty [39]