Goodreads Recommendation Site For Books
Goodreads Launches Netflix-Like Book Recommendations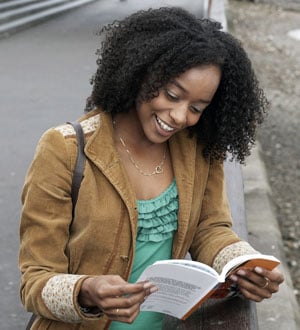 The book lover's social networking site, Goodreads, allows members to share what's currently making up their reading list and have virtual book club discussions with the community on their favorite reads. Adding the thrill of discovery to the website, Goodreads just launched a personalized book recommendation engine, what it calls the "Netflix of book recommendations."
After purchasing a book recommendation company earlier this year, the technology and its algorithm are now blended with the familiar Goodreads interface. To begin the recommendation service rate at least 20 books; rating even more books will create a more well defined recommendation list.
The average Goodreader has 140 books on their shelves. This data lets the recommendation system learn how your tastes are similar to or different from other community members and makes suggestions accordingly. For example, if readers with similar sci-fi taste to yours don't like The Hunger Games trilogy, chances are the site won't recommend the series to you, looking instead at titles with keywords and themes that match your book preferences. Update those bookshelves and discover exciting, new stories for the rest of the year.