Google Alarm Plugin For Firefox and IE
Google Alarm: Love It or Leave It?
Internet security and privacy have been top of mind for many people recently, and now an independent developer has created a browser plugin to alert users — loudly — whenever they visit a website that relays information to Google. Google Alarm, which is free,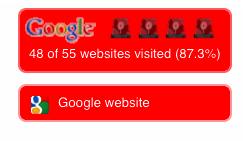 works with Firefox and Internet Explorer. It alerts users with an alarm any time they access a website sending info to Google Analytics, a tool measuring metrics like the number of visits to a site and the amount of time a visitor spends on a site.
Google's rebuttal: any data that is collected is completely anonymous, and users are able to adjust Analytics and other settings within their Google Dashboard if they are concerned about privacy or data collection.
The creator of the plugin is aiming to change the "collection of data through tracking bugs that are installed all over the Web" from "a very silent experience" to a loud one by adding an alarm. What do you think? Helpful tool or a little bit of paranoid overkill?