Google Android Tablet For Verizon
Google Launching Android Tablet For Verizon on Black Friday?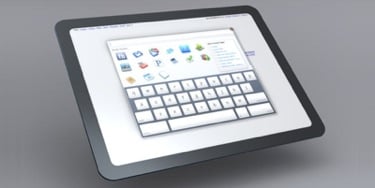 This Black Friday just got a bit more interesting — leaked information indicates that an HTC-built Google tablet is in the works and will launch on Nov. 26.
Sources say that the tablet may be heavily subsidized by Verizon (which is no surprise considering their recent net neutrality partnership) and could even be free with a two-year data plan, though some are speculating that $199 is the magic number. Learn about the possible specs on the Google tablet after the break.
The forthcoming tablet would run on the Android platform and could come stocked with a 1280x720 multitouch display, a minimum 32GB of hard drive space, 2GB of RAM, along with WiFi, Bluetooth and 3G connectivity, GPS, and an expandable multicard reader.
Although the price and official specs have yet to be revealed, tell me — how much would you pay for a Google tablet?