Google Announces Google Drive Free Cloud Storage
Google Drive and 4 Other Cloud Storage Solutions
After years of speculation about a storage product, Google announced today its cloud storage solution — Google Drive. In an effort to seamlessly blend use for those already entrenched in Google Docs, documents are automatically built into Drive so that files can be collaborated on in real time. Users can give feedback on anything shared, including PDFs or video files, not just Google Docs; all users are then notified of the latest comment.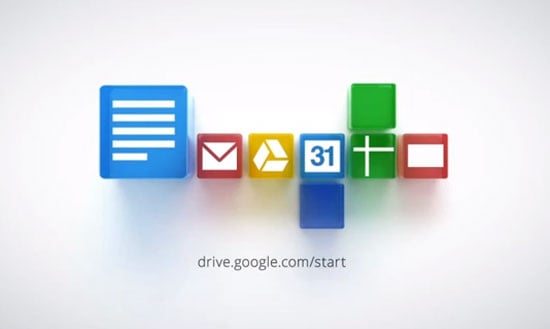 Drive can be installed on both Mac and PC platforms and a Drive app is available now for Android phones and tablets. We're hoping the iOS app is on its way. The cloud industry standard of a free 5GB of storage is the basic Drive account, with paid upgrades of 25GB for $2.50 per month, 100GB for $5 per month, or a huge 1TB for $50 per month. Any upgrade to a paid account includes the storage in your Gmail account boosting to 25GB.
Of course, Google Drive is only the latest product for cloud storage needs. Here are four more solutions for storing budget files or photos from your around-the-world vacation.
Dropbox — Arguably the leader in cloud storage, Dropbox has won customers with the user-friendly ability to sync files across multiples devices and act as a hosting tool for large media like hi-res images when sending them through email isn't an option.
iCloud — Stores 5GB of anything and everything for free for all iPhone, iPad, iPod Touch, and Mac users. It has some limits and only stores media purchased through iTunes, but for Apple devotees it's an effortless option.

Discover two more cloud solutions after the break.

Amazon Cloud — If you buy music on Amazon, you're likely already storing data in Amazon Cloud Drive or Cloud Player. Music files bought on the website are automatically uploaded to Cloud Drive and can be accessed across a number of platforms. The standard 5GB are free, with each additional gigabyte of storage costing $1 per year.
Box — A free account here lets you upload up to 5GB of files, while $15 a month includes 1,000GB of storage. Ideal for small businesses or those with a lot of valuable large-data media to hold on to.
Which cloud storage solution do you use? Will you try Google Drive?