Despite a few connectivity problems during the presentation at today's Google I/O keynote, Senior Product Manager Rishi Chandra introduced Google TV to the world. Bringing the best of what you love about TV and the web, Google TV allows you to view regular TV right alongside the Internet and even view your Netflix streaming queue, Flickr, Pandora, or any of your favorite websites right on your big screen. Basically acting as a bridge between TV and the Internet, Google TV will allow you to easily search across all platforms with a simple Google-like query and let you select how you'd like to view your content.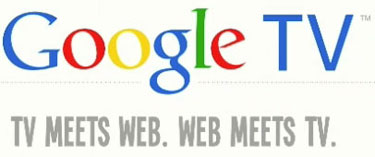 Google TV will be packed in a set-top box (which can connect to any cable box via an HDMI cable) and come with WiFi and Bluetooth capabilities and a strong processor. All boxes will also include a keyboard and a pointer — but wait — you can also pair your Android devices to your Google TV, and use your phone's voice dialing to bring up your favorite shows! Google TV will run on Chrome and will of course come with a Flash plug-in. It will also feature the ability to use your Android apps, browse the Android Market, use Chrome web apps, and even push purchased apps right to your mobile. Want to see Google TV in action? Check out a demo, and find out who's partnering with Google to bring integrated products after the break.
Google announced that Sony, Intel, Dish Network, and Best Buy will be partnering with them to seamlessly integrate the Google TV experience to your home, which should start rolling out this Fall, with Google TV showing up in 2011. The Google I/O keynote is still going on now (with some pretty awesome demos of what developers are coming up with for the system, including automatic translation), so check back for more updates and video of the Google TV demo!