It was just the other day that Google announced custom photo backgrounds for the Google.com homepage, but for the rest of today, Google will also be showing off its new artist series backgrounds. To give you even more flexibility, you can either choose to use the selected backgrounds — which come from well-known artists like Tord Boontje, Dale Chihuly, Jeff Koons, and more — or upload your own pic to make Google super personal to you.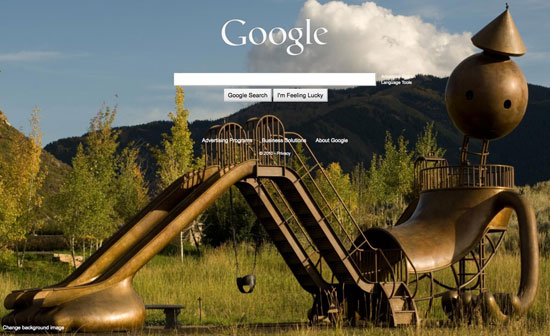 Just click on the "Change background" text link on the bottom left corner to upload your own masterpiece. It's the perfect time to show off all your hard work during National Photography Month, or even choose a pic you've uploaded into our Cool Capture group!
Update: After many complaints, Google has dumped it's image demo. However, you can still add your own image to your Google.com homepage.