Google Chrome Notebook
Google Launching Chrome Laptop in Mid-2011, Public Beta Coming Soon
So the rumors were true: Google is launching its own Chrome notebook sometime next year. But don't get too excited just yet — you probably won't get your hands on one any time soon. The Chrome laptop will be released first to a select number of businesses and "beta" testers to play with before it's made available to the public in mid-2011.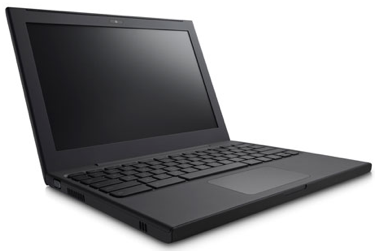 Companies like Virgin America, Logitech, and even the Department of Defense will be using the beta version of the Chrome netbook (dubbed CR-48), which will likely come with a 12.1-inch display, a full-sized keyboard, 3G access, and a webcam for video chatting, but the good news is, you may also have a chance to test drive the beta version of the Chrome notebook. Find out how, and get more info on the Chrome notebook, after the break.
The Google team said that you too can be considered for the public pilot program of the Chrome notebook by submitting a video to YouTube explaining why you'd be a good candidate, completing a fun quiz, or simply applying online. More details about the Chrome notebook include:
While the beta testing model of the Chrome notebook (CR-48) will be brand-less, black, nondescript, and not for sale, Google will be working to design a purchase-ready notebook after the beta testing period has ended. There's been no pricing or solid availability date mentioned yet.