Google Chrome Notebook Without Caps Lock
Google's Battle Against ALL CAPS on the Web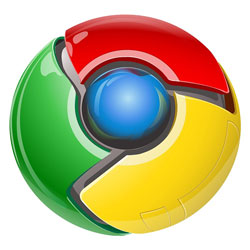 Sure, there are many acceptable times to use caps lock, but if yesterday's presentation is any indication, Google thinks commenting on the web is not one of them. The company's new Chrome laptop, the beta version of which was unveiled yesterday, was purposely made sans caps lock key, a move that the company says will improve how we behave online.
The Chrome OS-running notebooks will be "optimized for web use" in other ways too, from video chatting to easy app-sharing, and are currently in the public testing phase before readying for sale next year. But even with all of Chrome's great features, the decision to do away with the caps lock key has received a lot of attention. Want to know more about Google's battle against all caps? Read more after the break.
The company decided to not include a caps lock key on its new notebook in order to "improve the quality of comments across the web," according to Google. Seems like Google is fed up with the overuse of all caps that exists across the Internet and wants to change how easy it is for someone to yell and shout online.
Understandable, but telling us how to express ourselves publicly seems like a declaration of "Google knows best." Not that it's surprising — after all, Gmail changed how we use and view our inboxes. And yes, the social commentary is unnecessary, but perhaps not as unnecessary as a caps lock key? I actually can't remember the last time I used it for anything essential.
Regardless of the physical existence of a caps lock key on the new notebook, don't despair, online shouters: you'll be able to type all caps without shifting by changing the netbook's modifier key from search to caps lock with a quick settings tweak.
What do you think about Google's decision to do away with the caps lock key? Would you miss writing in ALL CAPS with the simple hit of a button?