Google Chrome Star Experiment
Google and Behold the Mesmerizing Beauty of 100,000 Stars
Looking up at the night sky evokes a kind of celestial wonder, and every time, we're left a little curious about the astronomical powers that be. Google Chrome's latest experiment, 100,000 Stars, lets aspiring space cowboys sail the night skies at any time of day and visualizes the majesty of the Milky Way like never before. It's a mesmerizing piece of 21st-century art — and the epic soundtrack doesn't hurt either.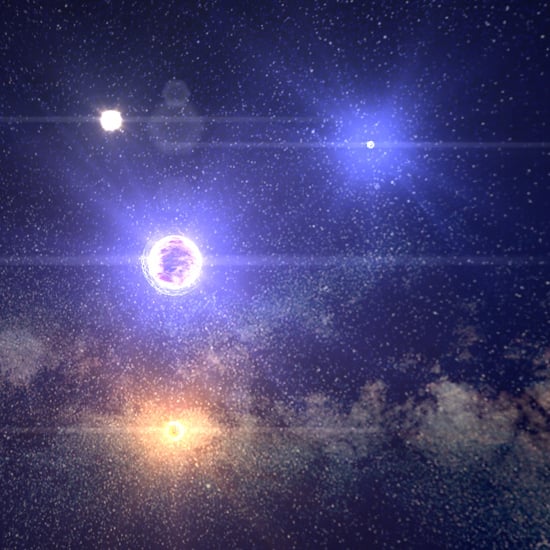 The project takes users on a Street View-style expedition of our galaxy, pointing out the names of prominent stars along the way. All the info and imagery is provided by NASA and the European Space Agency (ESA), so it's like getting a personal tour from the experts themselves. Start the feature by clicking the "tour" button in the upper left or by using your own mouse to zoom in and out on your own.
Google Chrome's spectacular star experiment demonstrates the capabilities of WebGL, CSS3D, and Web Audio. If those words sound like gibberish, have a go at our tutorials on HTML and the new generation of web, HTML 5, and maybe, someday, you can create an amazing space exploration website of your own.