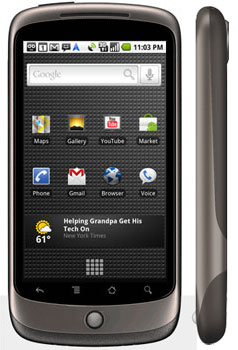 Earlier this year, Google announced the Nexus One, a phone that set out to change the way Americans purchased their mobile devices — unlocked. While the phone was available for purchase with a contract through T-Mobile, and Verizon was supposed to get on board with the device later this year, Google's main push was to sell the device through its own site.
Now, turns out that the Nexus One model wasn't as successful as Google hoped. It just announced changes in the availability of the phone, effective immediately. Find out what that means for you after the break.
Google has decided to shut down its online store and sell the Nexus One only through cell providers. According to the blog post, Google realized that customers "like a hands-on experience before buying a phone, and they also want a wide range of service plans to chose from." It also cites the success of the HTC Evo 4G and HTC Droid Incredible cutting into the Nexus One's potential success. Google plans to continue to support the Nexus One, even though it won't be selling it directly, and promises to keep moving forward with its Android platform, which has been enjoying incredible success.