Google Earth US Presidents Showcase
Celebrate Presidents' Day With the Google Earth Presidents Showcase
Quick — who was our 27th president, and where was he born? If you don't know, Google has the answer, easily packaged in its new US Presidents Showcase, a feature of Google Earth.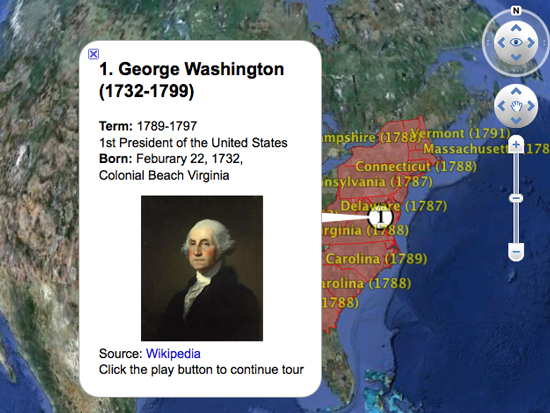 Just in time to celebrate Presidents' Day, the Showcase maps where all of our fearless leaders were born, plus details facts about their terms. And since it's part of Google Earth, you know you're in for lots of zooming and learning as you take a historical tour of our country.
The plug-in breaks up the list of 44 by time periods and allows you to tour each president's details by pressing play, back, or forward. States' names are shown as they were added to the union, so you can impress your friends and show your patriotism with important geographical and historical knowledge (like, "Taft. Ohio. Joined 1803").