Google Experimenting With Different Chrome Designs
Is Google Trying to Kill the URL Bar?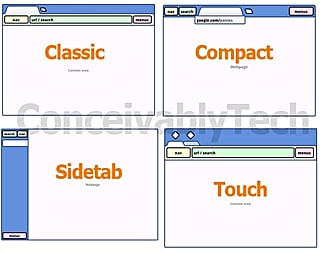 A leaked internal memo shows that Google may be thinking of ditching the URL bar, at least in its Chrome browser. The document shows four potential designs for Chrome, one of which does away with a visible URL bar and freeing up vertical space for browsing. Another design option shows the URL bar on the left side of the page. And while the bar wouldn't actually go away (that would just render the browser useless), it may disappear from view until a user hovers over a certain spot on the page.
Find out more after the break.
Google obviously feels that browsers are the future of computers, at least if the Cr-48 is any indication. so, it's not surprising that it's experimenting with different designs for its browser. Changing the structure could change how we use the Internet.
Would you be into using a browser without a URL bar? I'm sure it would take some getting used to, but if it's well designed and feels easy to use, I wouldn't be opposed.