Google Feud Game
Prepare to Become Addicted to This Google Feud Game
Everyone is freaking out about this Google Feud game today. It's similar to Family Feud, except that you have to guess how Google autocomplete would finish the phrase. While it sounds fun, it's frustrating because, well, it sucks at the moment — but we're hoping that changes once some bugs get worked out. Here's an example.
First you choose a category: Culture, People, Names, or Questions. We chose People and somehow got a question about seafood: "Seafood makes me . . . "
We filled out "Sick, Gag, and Smell." (Don't judge.)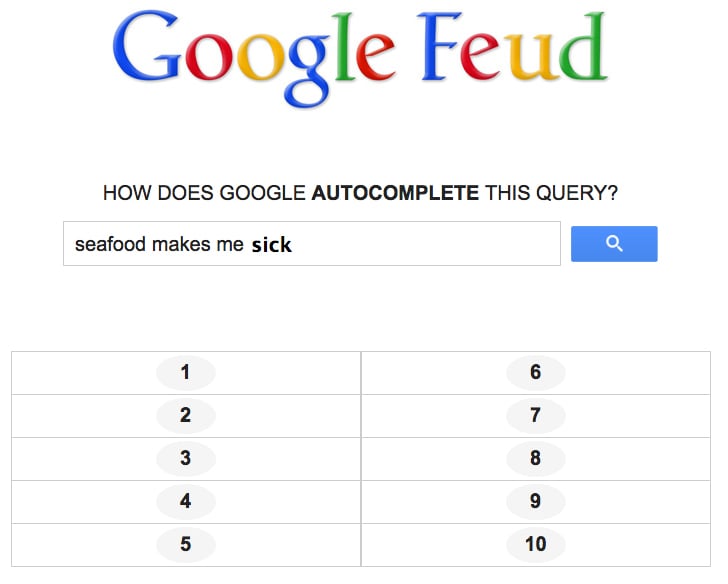 And, we got all of them wrong. Seriously, not one of them was an autocomplete answer according to Google Feud.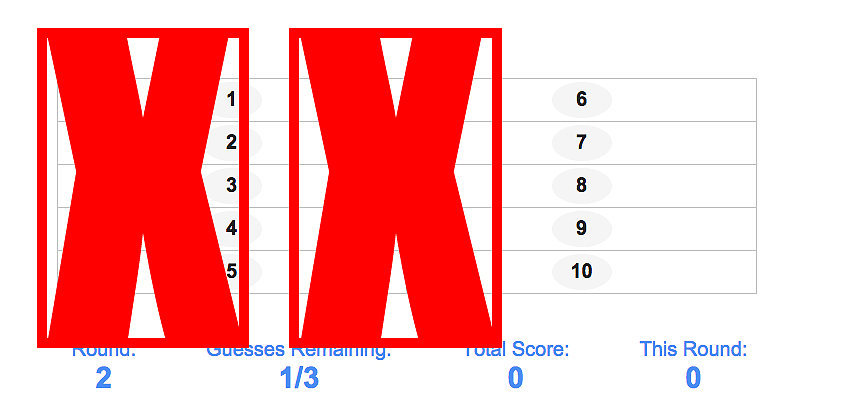 But when you search Google, here's what comes up.

What the heck, Google Feud? Try it out — maybe you'll have better luck than we did.