Google Field Trip For iPhone
It's Time to Go on a Field Trip . . . Google Style
Attention, iPhone users: it's time to relive those childhood field trips — Google style! The powerhouse of the Internet has finally released its Field Trip app (free) to Apple users. What was once an Android-based app is now available to those with iPhones and iPads.
Consider Field Trip the guide to everything cool around you — from history to happy hour. Once downloaded, the mobile application will run in the background, notifying you when you're close to something interesting. Without research, hunting, or trying, you will discover new eats and local gems.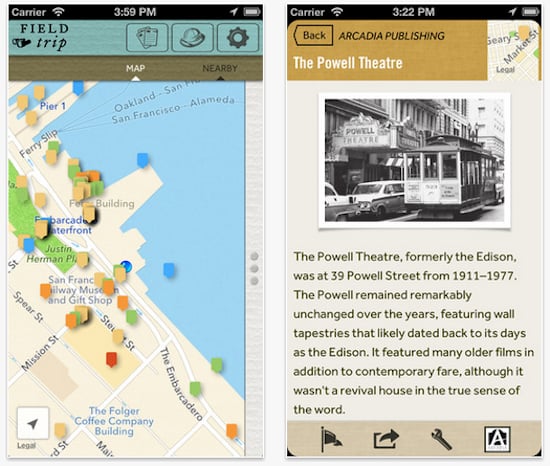 The app was cool before, but now it's even cooler. With partners like Arcadia and Historvius, you can feed your inner history buff, while experts like Food Network and Zagat will help to feed your inner foodie. Other top-notch partners will guide you to the latest music scenes, boutiques, and more. Start downloading to discover fun things on vacation, or simply venture off the beaten path during your next walk around the block. Let us know what you find!