Google Glasses at Fashion Week
Google Glasses Strut Down the Fashion Week Runway
In an unexpected New York Fashion Week cameo, Google cofounder Sergey Brin, took to the Diane von Furstenberg runway wearing Google's Project Glass Glasses alongside the legendary designer herself. No doubt the fashion editors, stylists, and stars in attendance for the DVF Spring 2013 presentation were surprised to see models take to the catwalk styled with an accessory straight out of a sci-fi film.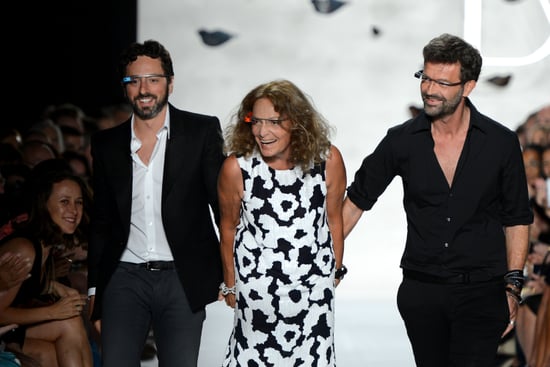 First introduced in April and touted by the Internet giant as the future of technology, the glasses are intended to move the everyday computing of smartphones from the hand to the more science fiction and augmented reality-appropriate eye. The glasses' high-profile debut weren't just for show either; a short online documentary film will be made from the footage captured by the handful of Google Glasses worn down the runway by models.
Has Google's debut on at Fashion Week changed how you see the glasses?