Google Glasses Warby Parker
Warby Parker + Google Glass: Would You Wear These Smart Spectacles?
When Google Glass was unveiled late last Spring, seeing the hands-free augmented reality device in action was like taking a glimpse into the future — but there was one question on our minds: would people actually wear these smart, high-tech spectacles?
Maybe if they looked more like normal glasses and less like a removable silver unibrow. Google, it seems, agrees with that sentiment, and is reportedly in negotiations with the vintage-inspired eyewear startup, Warby Parker.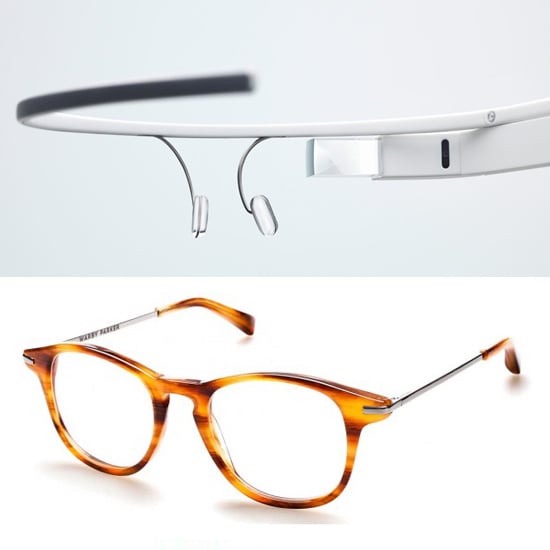 Yesterday, Project Glass opened their doors to non-developers for the first time. Interested Glass Explorers can apply by answering, "What would you do if you had Glass?" in 50 words or less. Selected participants will receive an invitation to preorder a special Glass Explorer Edition for a mere $1,500.
There's no denying that technology behind Google Glass is amazing: imagine getting bike or hiking directions right in front of you, or seeing a translation of your voice in real time. But something is lacking in the design department, which is why a potential Warby Parker collaboration may help the wearable tech appeal to more people.
What do you think: if the device was designed in collaboration with Warby Parker, are you more or less interested in what Google Glass has to offer?