Google Halts Nexus One Production
RIP: Google Kills the Nexus One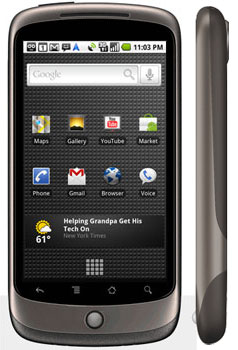 Looks like the Nexus One is on its way out. Google has announced that its latest shipment of the smartphones will be its last. Previously, Google said it would be closing the Nexus One online store, but now the device will no longer be manufactured. The Nexus One, which just received the latest Android update, was sold through a contract with T-Mobile and unattached to a contract directly from Google. Purchasing a contract-free phone, though, would set users back $529. Purchasing the device through T-Mobile cost just $179.
Find out more about the decision, how many units were actually sold, and whether or not current Nexus One users will continue to receive support after the break.
Google is not releasing the details behind its decision, but the Nexus One sold only 135,000 units in the same time it took the Droid to sell 1 million devices. Additionally, the phone did not receive anywhere near the marketing and advertising push that Verizon's latest phones experienced. Granted, Google did try to market the phone as a game-changer, a device that would change the way mobile phones are purchased and used. Unfortunately, that strategy doesn't seem to have worked out. Current Nexus One users will still receive device support, and the phone will still be sold in Europe and other markets based on "local market conditions."