Google Hangouts App
Finally! Hangouts Closes the Communication Gap Between iOS and Android
Google finally has a solution for those multiplatform relationships (you know, if he's an Android and she's an iOS or vice versa), and it's called Hangouts. The video chatting feature for Google+ is now a standalone app for Android and iOS and as an extension for Chrome.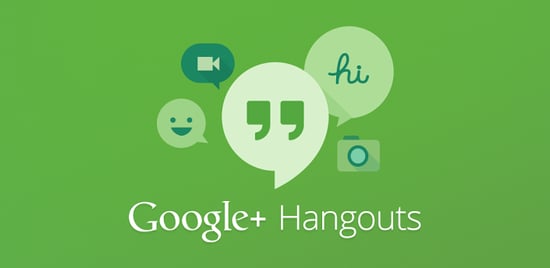 How is the Hangouts app, introduced at today's Google I/O conference, about to change the way we communicate? By eliminating the barriers between different mobile platforms that prevent texters on different types of devices from sending video, photos, and — most importantly — Emoji. Hangouts is a messaging app that streamlines conversation between multiple people, enabling one-on-one or group chatting across both iPhone and Android devices.
You can invite up to 10 friends to a video call and "hang out" on a computer or a smartphone. Conversations, shared photos, and video call history are kept in the cloud, so you always have access to those threads even if you lose your device.
Synchronicity is definitely one of Hangouts' best features. Once you get a notification for a new message on one device, that alert will be silenced across your computer or other devices. There's even a snooze option when you need some peace and quiet from notifications. Download Hangouts and see how Google's new app bridges the multiplatform divide!