Google I/O Conference Social Tips
Social Etiquette Tips For Google's I/O Developers Conference
Today marks the opening day of the annual Google I/O Developers Conference (watch Google's keynote here), and in between all the techie excitement, the crowded conference space can try even the most patient person.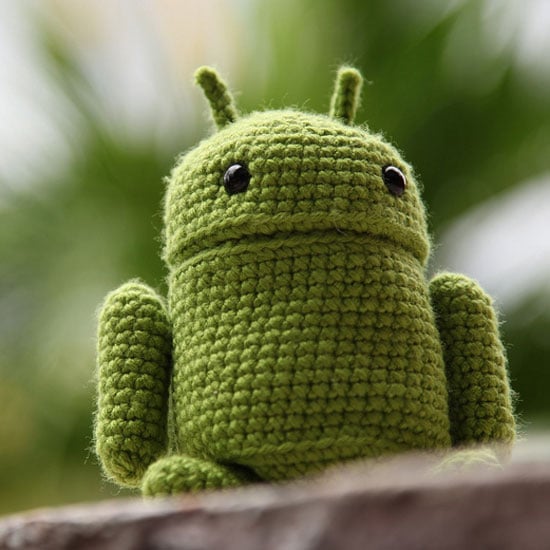 Don't let the packed surroundings deter you from attending I/O or any other future tech event as we've come up with a few ideas on how geeks (and nongeeks alike) can better hone their social skills in a crowded conference environment. Though from experience, the I/O conference is one of the more chill and relaxed conferences out there (unlike the madhouse that is CES), most of these points should serve as a reminder for decent common courtesy. Feel free to leave your tips in the comments!
Don't be a jerk — stand in line like the rest of us. While I was standing in line to catch the social skills tech talk at the conference, a few others were letting out around us. Instead of standing in the very obvious line that formed in front of the conference room door, some of these people decided to crowd around the entrance to wait to get in instead of heading back to stand in line. Just because you don't want to stand in line doesn't mean you shouldn't. Show some respect to those who have been waiting a lot longer than you.
Don't text and walk. I know I'm guilty of texting and walking sometimes too, but when you're in a super crowded expo hall, you should really put the phone down and pay attention to where you're going.
See the rest of the list after the break.
Go with the flow, or cling to the walls. When five or six breakout sessions end at the same time, and you're trying to get to one of those rooms, you can expect to encounter a head-on crowd collision. But instead of pushing and nudging your way up the middle of the crowd like a salmon up stream, try walking along the walls. Not only will you have a better chance of quickly making it to where you're going, you'll also be less likely to have to fight your way through the crowd.
Don't hog the outlets. The Google I/O conference is well stocked with charging stations and outlets, but if you're at a conference that isn't so lucky, try not to hog the outlets. Seriously, if you've got to check your email, post a story, conference call someone about what you just saw, fine. Do it and move on. Geek karma will be repaid 10 fold.
Don't mow people down to get food. There is plenty of food, coffee, tea, and snacks to go around, so try not to panic when they open the café lines. You will get fed.
Source: Flickr User Kham Tran