Google Keep Reminder App
Google Lets You Keep Reminders, To-Dos in One Digital Place
Your Google account's tied to email, work documents, cloud storage, and now it's putting all those would-be scraps of paper at the bottom of your bag — the deadline reminders, appointment cards, and book club reads — in one spot within your account with Google Keep.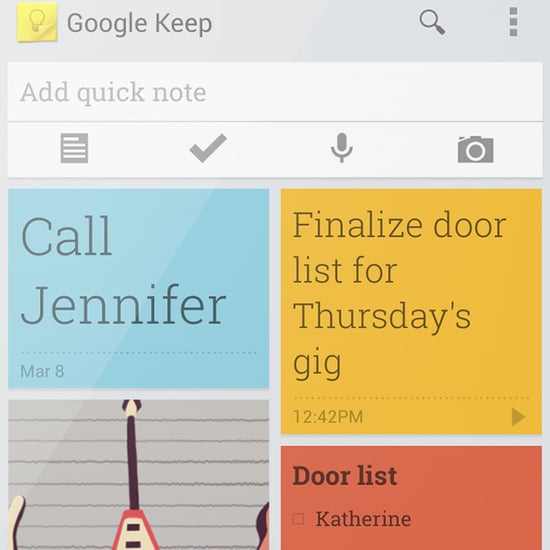 Voice transcribe brainstorming ideas, store pictures — anything, by adding it to Keep through its web interface or as an app on devices running Android 4.0 (Ice Cream Sandwich) and up.
Like popular note-taking service Evernote, Keep syncs content across all associated devices. Create a note on the web, and see it pop on your Android phone and tablet. The tiled interface is a style we're seeing more of in apps lately, and is a well-organized feature that may actually draw us to the service.
Will you give Keep a try? Watch Google's introductory video after the break.