Google Launches Google Places For Businesses
Find Locations Easily With New and Improved Google Places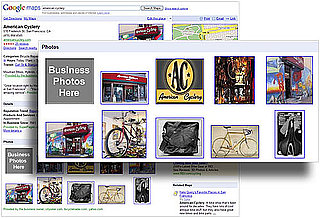 One out of every five searches on Google is related to location, so the company's latest announcement makes a lot of sense. Google recently launched Google Places, a tool for allowing business owners to manage their business on Google, and to help searchers find where to go, from restaurants to hotels to grocery stores, and even non-businesses like schools and parks. Place Pages will display photos, reviews, information, and updates and offers from business owners. Want more details on the updated features? Get 'em after the break.
New features include service area listings (so you can find out if your favorite Thai place delivers to your house), the ability to have photos of your business posted on Google (think: taking Google's Street View a step farther), and a second round of Google's Favorite Places program; 50,000 businesses will receive a special display badge containing a scanable QR code that will display its Place Page on a mobile phone.
It sounds to me like Google is getting a little bit Yelp-y, but enhanced business and location listings will definitely make searching for a location a whole lot easier.