Google Launching Chrome OS Smartbooks
Will Google Launch Chrome OS "Smartbooks" This Month?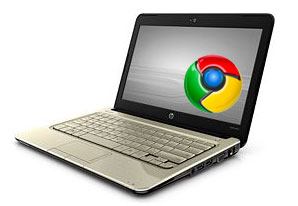 A new report out today says that Google is fast on its way to releasing a "smartbook" later this month, which will run Google's much-anticipated Chrome operating system. Google's Chrome browser just celebrated its second birthday this year, and now the Chrome family will be plus one with the launch of the so-called smartbooks, which will be sold exclusively online, similar to the initial Nexus One launch.
What makes these portable laptops so smart? Find out after the break.
Google is said to be making its Chrome OS laptops with a smartphone CPU instead of a regular laptop computer chip. Interestingly enough, Apple recently took a similar step when it included flash storage in its MacBook Air, the same kind of storage used in the iPhone and iPad. It makes you wonder — in the future, will all ultra-portable laptops essentially be mega-sized smartphones?
Chrome is already making major moves in the browser arena, so I'm pretty stoked to see what the upcoming OS can offer.