Google Maps Shows Gulf of Mexico Oil Spill
Google Maps Shows Reality of Gulf of Mexico Oil Spill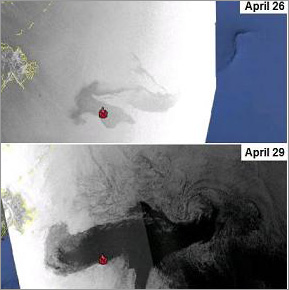 The devastating oil rig explosion two weeks ago in the Gulf of Mexico has left gallons of crude oil still spilling into the water near New Orleans and is potentially threatening coastlines throughout the southern US. While there's not much positive about this situation, Google has created a dedicated crisis response page aggregating all of the information provided by the various government agencies assessing damages and assisting recovery efforts.
Additionally, you can view a Google Maps overlay from NASA showing the extent of the oil spill as seen from space. To hear more about what Google is doing to provide info about the spill, just keep reading.
Google promises to update images and information as soon as its available and is also providing details about affected areas, including firsthand reports and observations from people in those areas.
One of the benefits of technology like Google Maps is that it shows the up-to-the-minute reality of these types of situations. And as we saw with the earthquake in Haiti, technology can be helpful for recovery efforts, too. Here's hoping this Google initiative will raise awareness and help to quickly stop the pollution in the Gulf.