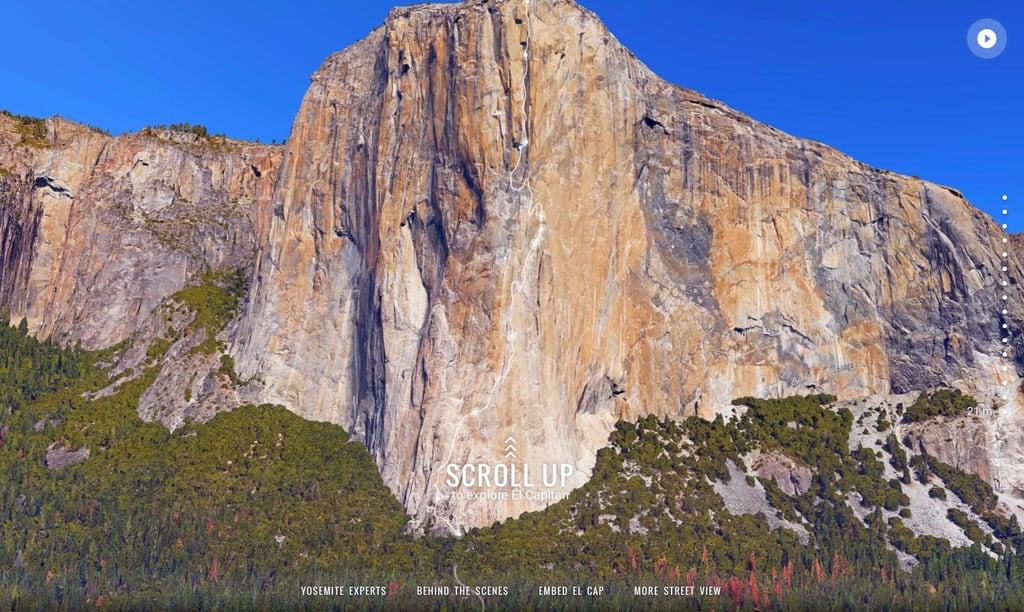 The easiest way to see the wonders of the world? Google Maps. You might use the technology more for directions from Point A to Point B, but you can also go into Street View to tour through some of the Earth's most spectacular sites. The latest addition to Maps is a spectacular interactive that maps out "the Nose" — the most famous climb along El Capitan in Yosemite National Park.
The new feature lets anyone virtually climb the rock along with the help of three legendary climbers. Get the full scoop here and then try it out yourself.
It's not the only street view that will make you feel like you've left your couch and travelled to a different part of the world. Check out these other virtual adventures, courtesy of Google.
Northern Lights, Finland
Liwa Desert, United Arab Emirates
Galapaguera de Cerro Colorado, Galapagos, Ecuador
Floreana Island, Galapagos, Ecuador
Uhuru Peak, Mount Kilimanjaro, Tanzania
South Base Camp, Mount Everest, Nepal
Heron Island, Great Barrier Reef, Australia
Shackleton's Hut, Cape Royds on Ross Island, Antarctica
Rio Negro, Amazonas, Brazil
NASA Kennedy Space Center, Florida, United States
Phang Nga Bay, Phuket, Thailand