Google Nutritional Information
Google Brings Nutritional Info to Search
In its quest to have the breadth of the Internet's information in easy access, today Google begins rolling out nutritional information in search. Without having to click on to outside sites, discover the amount of calories, fat, cholesterol, sodium, protein, and all the basics for thousands of vegetables, fruits, meats, and meals you may be tracking on your way to healthy eating habits.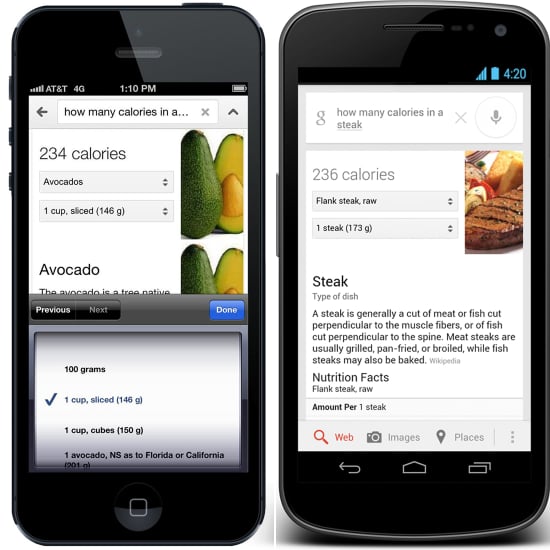 The ability to quickly pull up the answer for a search query like "burrito calorie content" stems from the creation of Google's Knowledge Graph, which cross-references information from across the web and makes it readily available as data cards, appearing before web links.
We've long been referencing fitness apps like MyFitnessPal to track diet, so the ease of quickly seeing the same data with a quick type into the Chrome URL field or even speaking the nutritional question to the Google Search app, could be just the motivation needed to stick with health resolutions.