Google Product Price Comparison Phone App
Download of the Day: Google Shopper
When you're doing the right-before-the-holidays gift scramble, you've got no time to lose wading through crowds looking for the best bargain. Vanquish hours of time spent on the phone calling shops searching for one item. Google's here to save the day and your sanity with the Google Shopper app that identifies local stores with the products you've been searching for.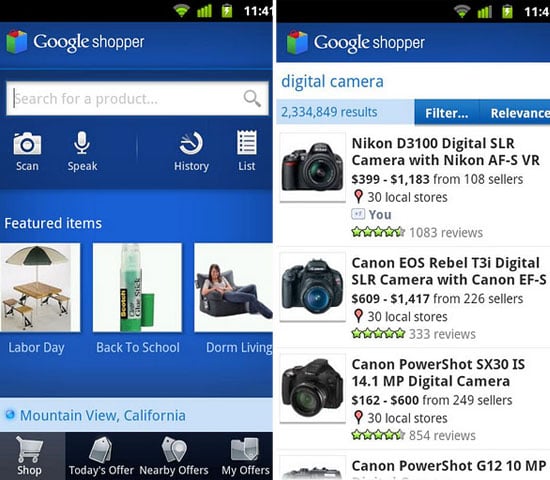 Free for both Android and iOS devices, use the Google Shopper app to scan product barcodes to look for competitive prices and availability near your location. Or, if you're not sure exactly what you're looking for, use the keyword search to compare the shopping selection of both online and local retailers.
As an added bonus for Android users, hop on over to the latest version of Google Maps for floor-by-floor guides to select department stores. Shop now with a purpose and in the right direction!