Google+ Pros and Cons
The Pros and Cons of Google+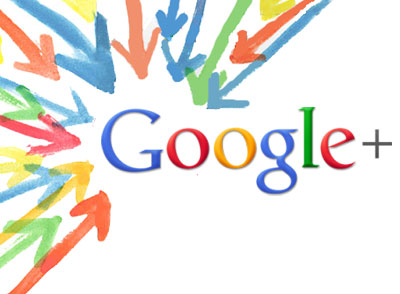 Google revealed Google+ to the world last week, and the new social network quickly became the talk of the Internet. Though most agree that it's not yet a Facebook killer, there are some interesting and noteworthy features included within its white walls. We've been getting to know the pros and cons of Google+ more intimately over the long holiday weekend, so check out our rundown below and don't forget to add your thoughts in the comments!
Pros
Sleek design — Google+ is super easy to navigate thanks to a simple design. Sure, it kinda resembles Facebook with its main news stream and sidebars of information, and it would be cool to customize what you see with Google+ themes, but as is, it's very easy on the eyes.
Drag and drop in Circles — Adding friends and contacts into different Circles is incredibly easy thanks to the drag and drop nature of the feature, and we love how easy it is to share updates and news with just one group of Circles, or all of them.
Huddle — Group texting goes Google with the mobile Huddle feature that lets you message with a Circle of friends, or just a few. If you're not mobile with Google+, you can still use GroupMe and get the same feel.
Integration with +1 — There's finally a reason to +1 things since it not only acts as a bookmarking feature, but allows friends and Circles to see things you like from around the web (under the Buzz tab).
Sparks — Sparks isn't a RSS feed, but it does grab news stories, blog posts, and articles from around the Internet on subjects you're interested in. As I use my Google Reader mainly for work reasons, now I can use Sparks to catch up on my interests during my downtime.
Auto uploads for photos and videos — All of your photos and videos captured on the Google + mobile app are automatically uploaded and stored in your account. Good news is you can customize your settings to choose when and who to share them with at a later time. Auto uploading sounds scary, but Google has made it easy to customize the mobile settings.
The quick share box — When you're inside Google+ or other Google properties (like Picasa, Reader, Gmail, and Documents), you can quickly share info or a link with your Circles by clicking on the "Share. . ." box on the upper-right hand corner of your browser.
No game requests! — A simple joy of using Google+ is the absence of Farmville requests showing up in my inbox and news stream. I'll take that for as long as I can get it.
Check out the list of Google+ cons after the jump.
Cons
New comments get pushed to the top — Once Google+ opens the floodgates to users, there will be a lot more activity going down in your news feed. Currently, Google+ pushes posts with new comments back to the top of the news feed so you can catch up on new comments. This is super annoying, and I think Google should re-evaluate the feature ASAP.
YouTube integration — Friend of a Friend Project's Justin Oliphant brought up the fact that Google + has yet to add YouTube integration, which seems like a natural fit. Hopefully, Google will allow YouTube fans to cross publish to YouTube and Google + just like they can with Picasa (or Google Photo) photos.
No photo organization — Justin also mentioned that it would be great to have some photo organization included in Google+: "It would be awesome if I could rearrange my photos. I did a batch upload and some uploaded out of order."
Any specific features you love or would like to see on Google+? Let us know in the comments!