Google Realtime Search
Google Introduces Realtime Search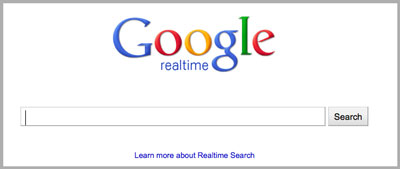 Google is on a roll! It was just yesterday that the company introduced its foray into VoIP calling via Gmail, and today the company unveiled a new search page: Google Realtime. This search tool is different from Google's regular search results in that it pulls live feeds from Twitter, Facebook, Buzz, and other social networks into a conversational-type feed. You can search by subject and even narrow down the results by location and set up custom alerts on your search.
Find out how each feature works after the break.
Realtime Search
Google has launched a new standalone page just for Realtime, which allows you to see all the live results and tools on the left and top links on the right. You can also access the Realtime page by searching in your regular Google browser and clicking "Updates" on the left hand navigation bar.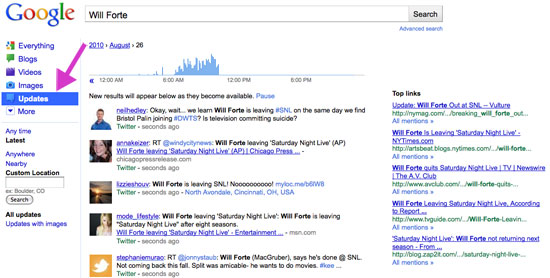 Location
You can search Realtime results by location by clicking on the "Custom Location" link or the "Nearby" link on the left navigation bar or click on a location in the results stream.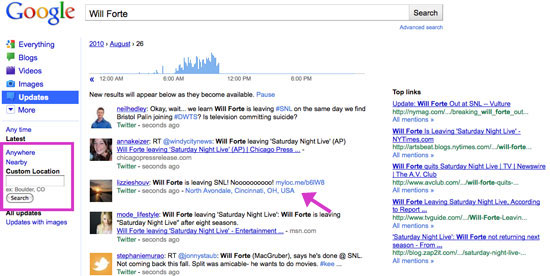 Alerts
Set up update alerts on a specific subject by heading to the Google Alerts page, then selecting Updates as your alert query.