Google+ Ripples, What's Hot and New Updates
Enhanced Photo Editing and Global Trends Among Google+'s New Features
Has Google+ been added to your daily morning websites yet? The four new features unveiled this week on the social network are unlike anything we've seen on other sites and may have you visiting the site much more often. Improved photo editing and a dashboard of network-wide trending posts are among the newest updates.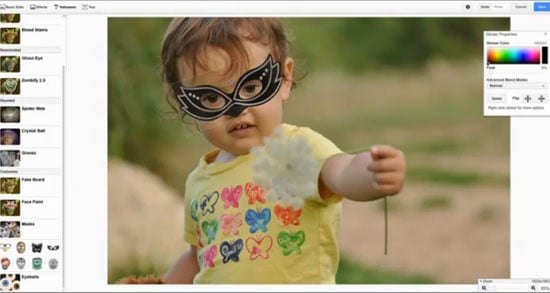 Google+ Creative Kit — Google+ already has basic crop and editing tools to use when uploading photos to the site. The in-site customization is now going a few steps farther with filters, a sharpness tool, and the ability to add text directly to an image. Leading up to Halloween, spooky special effects can also be added to photos uploaded to the site. If those seasonal photos are tagged with #gplushalloween, they'll be submitted to a celebrity panel who will publicly choose their favorites next week.
What's Hot on Google+ — Google reports that over 1 billion posts are shared each day on Google+. That staggering amount of content inspired them to create What's Hot so that users can see the topics gaining buzz around the world, not just within their immediate community.The feature shows up in the main stream underneath the newest posts from people in your circles. The What's Hot stream is also accessible on its own by clicking "What's Hot" in the left column.
Check out the other new features now available on Google+.
Google+ Ripples — Watch how posts go viral and interact with the Google+ community through the new Ripples feature. On any public post, select "View Ripples" from the drop-down menu for a visualization chart on how that post has been shared on the network. Check out who's contributing most to conversation and perhaps add that person to a relevant circle or just stare in awe at how widespread information becomes in just one social network.
Google+ For Google Apps — Use Google Apps like Docs or Calendar at work? You can now integrate that account directly with a Google+ account for more ways to share with colleagues and collaborators.
What are your favorite features of Google+ compared to other social networks?