Google Search 2010
What Did You Search For in 2010?
It seems like just yesterday we were wrapping up 2009, and here we are looking forward to 2011; how the year has flown by! Google may not have produced any particularly "shocking" headlines in 2010, but the company has brought lots of new tools to the table — like incredible (and incredibly cheap) voice calling features, and most recently, notebooks; but it's obvious that Google's search function is the company's bread and butter.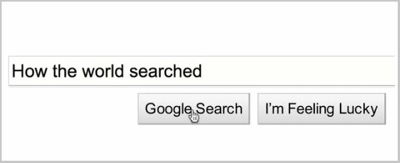 You remember the tear-jerking search commercials that aired during this year's Super Bowl? Yeah. Pretty awesome. So it's fitting that the company chose to recap 2010 in search, taking us back through the biggest headlines of the year. Tell us which world event was most memorable to you after watching Google's latest video after the break.