Google TV Website and Info
Google TV Launches New Site, Shows Off Features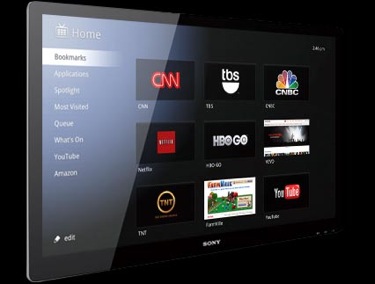 Since learning about Google TV back in May, I've been excited to hear more and see how it will change my TV-watching life. Now, you and I can get a virtual tour of the system on the official Google TV website. Packed with information about its features, Google TV is getting ready to bring the web to your home theater. But it doesn't stop at the vast spaces of the Internet. Check out even more features and new info revealed on the Google TV blog after the break.
You already know that Google TV will bring you video search results from your cable provider, YouTube, the Internet, and Netflix, but it will also:
Interface with Dish Network, allowing you to search for shows and recorded programs on your Dish Network DVR right from your Google TV search bar.
Search the web and watch a TV program at the same time with a Dual View feature.
Download and run apps, just like those you find on your smartphone. Google TV will come stocked with a few favorites, but you can always purchase more.
Use your smartphone as a remote and utilize its voice search capabilities to look for shows on your Google TV.
Customize your Google TV homescreen to get access to your favorite apps, channels, and shows.
"Fling" feature allows you to toss whatever you're watching or reading on your phone to your big screen.
Create a Google TV queue to watch your favorite content later. Pack it with shows, podcasts, YouTube subscriptions, and websites.
In addition to these features, NBC, TBS, CNN, HBO, Amazon, and more are optimizing their programming and working with Google to bring an array of content — from on-demand movies and TV to apps — to Google TV users.
Although pricing and availability for Google TV-enabled products have yet to be announced, you can look forward to getting your Google TV via a Sony HD Internet TV or a Logitech Revue set-top box that works with your current set. Are you getting excited for the Google TV revolution?