Google Voice Opens to Everyone
New: Get Google Voice Without an Invitation!
After launching an invite-only version of its voice service last year, Google has opened Google Voice to all US customers. Though many of you said that you've already signed up for the service, if you've been holding out (or just waiting for an invite), now's the time!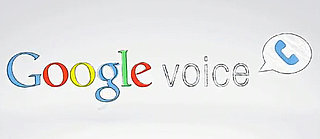 Google Voice offers a number of time- and sanity-saving features like voice-to-email transcription, free calls and texts to anyone in the US, and, of course, the ability to have one phone number — which rings all of your phones — for the rest of your life.
Since its introduction, Google has introduced even more features like a mobile web app, Chrome extension, and the ability to use Google voicemail with any number. There are also easy-to-use apps for iPhone and Palm devices.
If you're still on the fence about signing up, check out the full list of Google Voice features complete with convenient tutorials. To sign up, visit google.com/voice.