Google Voice iPhone App on Its Way?
Will Google Voice Get a Real-Life iPhone App Soon?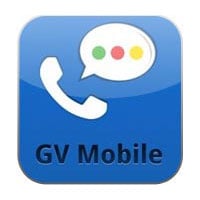 Apple released a statement outlining its updated rules and guidelines for app developers this week, which relaxed some restrictions on the company's app approval system. It also gave some tips on what not to submit to the app store — Chatroulette and fart apps being two examples.
The good news is, this opens up some new opportunities for iOS app developers, including the previously rejected Google Voice apps. Will iPhone and iPod Touch users finally get a dedicated Google Voice app to use? A recent tweet from one developer gives us hope. Find out more after the break.
Sean Kovacs, developer of the GV Mobile app (which was banned from the app store last year), tweeted:
Good news: I did get confirmation back from Apple that it will most likely get back in once I resubmit.
This leads us to believe that there will soon be a dedicated Google Voice app appearing in the app store. Excited? I am!