Goron Tablet Cushion
Tablet-Holding Cushion: Love It or Leave It?
For all those times you just wanted to lie on your back while you scrolled though Instagram or killed it at Candy Crush . . . your wish has now come true. With the new Goron tablet cushion, your arms won't ever get tired from holding your tablet above your head, because this gadget accessory does it for you.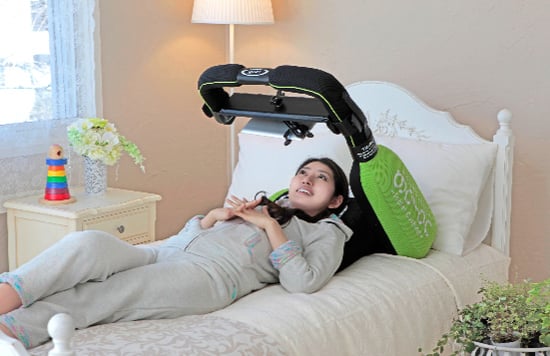 Even better, the cushion holds devices as small as your smartphone and has an adjustable arm so you can change positions; use it to lie on your side or to sit up so that your tablet hovers above your lap. The bad or good news, depending on your take, is that for now it's only available in Japan for about $200.
How do you feel about this contemporary cushion? Let us know by voting in our poll!