Government Wiretapping Online
Government Wants to Be Able to Tap Online Communication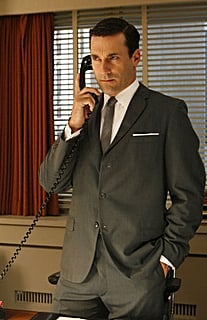 In last night's Mad Men episode, Betty gets a surprise visit from the Department of Defense, who are investigating a certain ex-husband who isn't who he says he is. When she calls Don to tell him the news, they suddenly realize that the phone line could be tapped, and their conversation turns humorously stilted as they try to keep things as nonincriminating as possible. But 50 years later, who even has a house phone line to tap anymore? The US government knows that the answer is not a lot, so it has proposed a new bill that tries to make it easier for the feds to wiretap electronic communication.
Get all the details on the proposal after the break.
This would mean that every Facebook, email, instant messaging, and other online communication we do on a daily basis must be able to be surveyed by the government if needed. The proposed bill coincides with a 1994 law already on the books for cell phone and broadband networks but would make it a mandate for other providers of electronic communication, including peer-to-peer software like Skype. This could mean a major technology overhaul for some companies and developers, since both domestic and foreign providers who have business in the US would have to make sure that their encrypted data could be unscrambled for the government if needed.
Earlier this summer RIM was hit with the same request in the United Arab Emirates for BlackBerry users, and the country has threatened to ban BlackBerry data usage if the company does not comply by Oct. 11.
I'm not sure yet where I fall on this issue. On one hand, the mandate seems merely like a much-needed update to an old law that helps the government find criminals and thwart terrorism, but on the other hand, the ability to unencrypt data could open us up to hacking and undesirable monitoring. What do you think of the bill, which is slated to be submitted next year? Too much Big Brother, or a needed avenue for fighting crime?