Graduation Memes
Hilarious Graduation Jokes That Are Way Too Real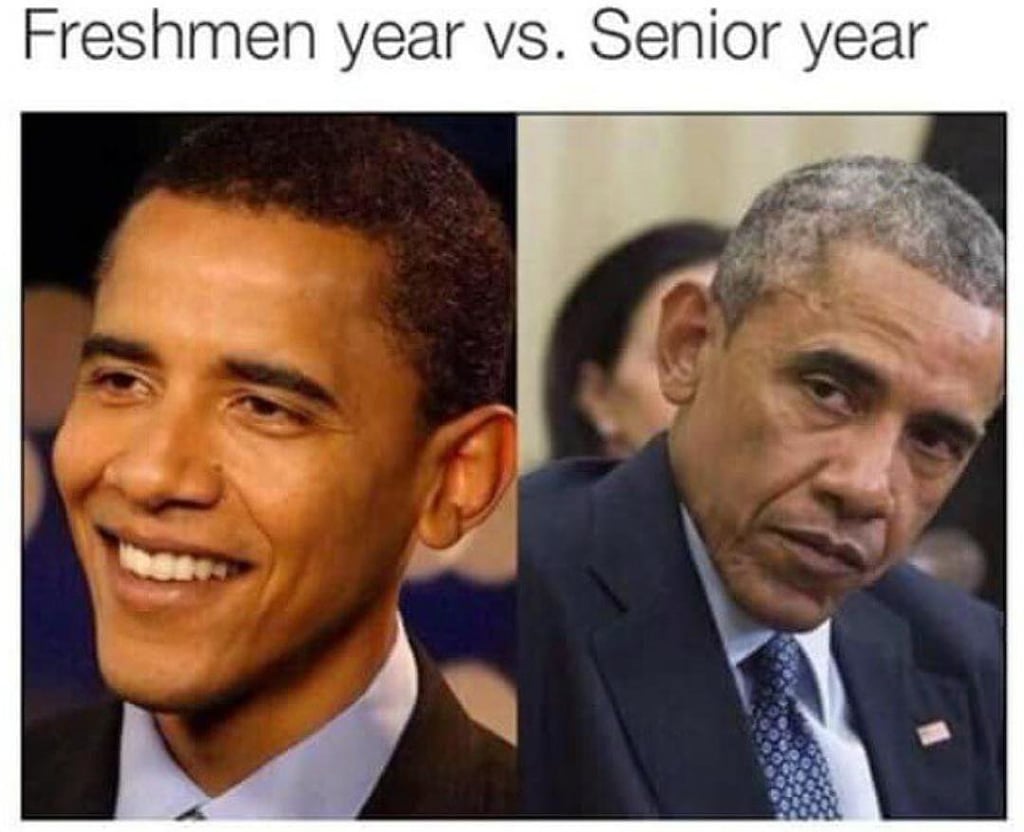 It's graduation season and with that comes a certain level of realness. Whether you're the friend already crying about how it's all over or the one reminding everyone how drunk they currently are at graduation, there's no end to all the jokes about this special day.
We rounded up some of the most hilarious tweets, Instagrams, and memes about the topic — even if you're not graduating, you're bound to relate to them.
seniors waiting for graduation like pic.twitter.com/yofFtdjQFJ

— Sincerely Tumblr (@SincerelyTumblr) May 11, 2015
Drunk texting my mom during graduation: pic.twitter.com/EAY3faxT3a

— Ciana (@cianadesimini) May 17, 2015
All these seniors be like "ugh so sad high schools over" LIKE DO THEY NOT REALize IT GETS SO MUCH BETTER AFTER THIS

— the pfost post (@anniepfost) May 16, 2015
Going into graduation at my natural state: drunk.

— Diego Farromeque (@di3g0ooo) May 16, 2015
People about to be at my graduation party like pic.twitter.com/mr2QQTbtz5

— Jeinis Durrett (@jeinislinaa) May 21, 2015
When u get home from high school graduation, ya mama be like pic.twitter.com/KHAPQbfzPu

— Ratch-It Ralph (@SINice) May 21, 2015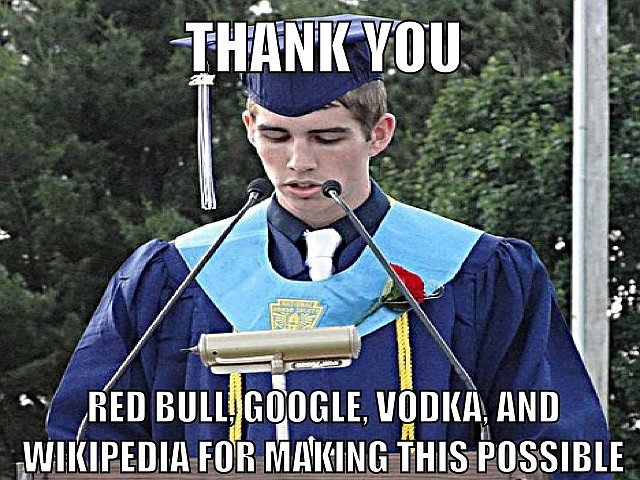 During graduation I'll be like... pic.twitter.com/cigfUkKsZS

— asap rain (@Rain_Lesly) May 12, 2015
Juniors looking at seniors graduating be like pic.twitter.com/lCXFOAIrOw

— Blake (@Blakeeee03) May 14, 2015
College graduation be like.. pic.twitter.com/KcZuMhXpZi

— ag (@_alexis) May 12, 2015
It's so weird to see seniors in high school so excited to be done today. like take me back to those debt free days and I will be happy.

— ellie (@MidgetEllie) May 15, 2015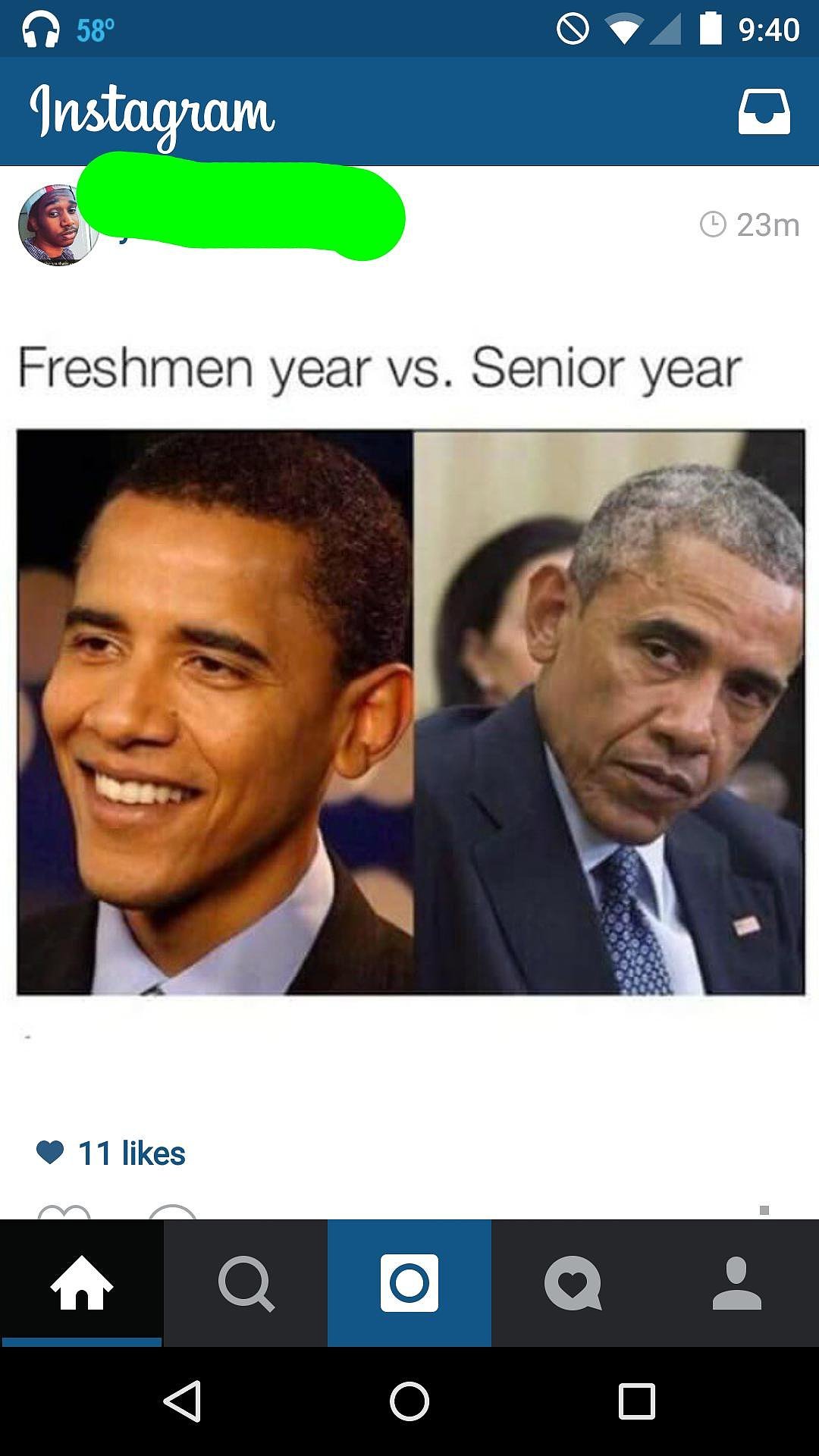 Man y'all better get your Van Wilder on. Ain't nothin out here but responsibility. https://t.co/RehxBCdaI1

— Raymond Lyons (@raylyonsden) May 8, 2015
@anushadewan https://t.co/XiVN1YSDqo but at graduation we gon be like

— Chanelle Kim (@Chaanelle_) May 11, 2015
Who's ready for the real world now?