Grand Theft Auto 5 Trailer
Grand Theft Auto 5: Will You Join in on the Thievery?
Grand Theft Auto, the high-action, heist-executing franchise, has finally released an official gameplay trailer for GTA 5. The latest iteration of the console game (rated M for mature) for PlayStation 3 and Xbox 360, set to be released on Sept. 17, is set in a modern Southern California environment complete with "expensive stores and strip malls, urban decay and untouched wilderness, beaches and backwoods."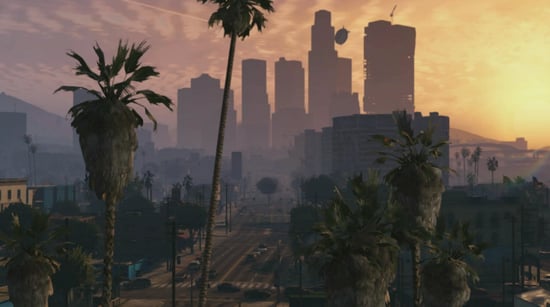 Like previous Grand Theft Auto games, GTA 5 requires players to successfully steal, capture fugitives for bounty, and pull off complicated heists. Weapons and getaway cars are, of course, fully customizable. But unlike earlier versions, Grand Theft Auto V, the second game to be released with HD, realistic gameplay, features three main characters: Michael, Trevor, and Franklin. During missions, player can switch vantage points at any time.
But it's not all about business. There's plenty of down time activities for the characters as well. The trailer shows a Sims-like environment, where players can check in on each character's whereabouts. You can also play tennis, go parachuting, dive in the Pacific Ocean, hunt animals, or take a bike ride. Characters can also play the stock market and invest in real estate.
Grand Theft Auto has suffered from a fair amount of controversy over its 16-year tenure. Violence and crime-glorifying gameplay have been a cause for concern in the past. Will you look beyond Grand Theft Auto's glamorization of illicit activities and join in on the virtual thievery?