Green and Orange Nintendo DS For Black Friday Sales
Nintendo Dresses Up Its DSi For Black Friday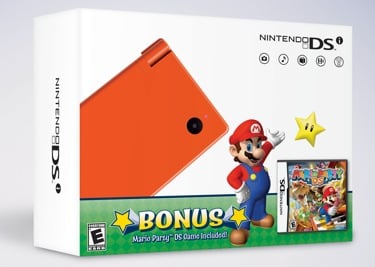 Have you been holding off on buying a Nintendo DSi? Well, if your favorite color is orange or green, Black Friday may be the perfect time to indulge your gaming impulses.
Nintendo announced two new DSi colors yesterday in honor of the Black Friday shopping holiday, a Fall-themed orange and money-hued green, which will come bundled with a copy of Mario Party DS so you can partner up and play with your friends and family during the upcoming season.
Priced at $150, the new bundles will be in limited supply and will likely go fast. So get out there early, gaming fans!