GroupMe Update
Show (Group)Me the Money! The Texting App Helps Friends Split the Bill
Hassling friends to chip in on a surprise party or getting roommates to pay the utilities bill can be such a struggle. Stop splitting hairs with debtors by splitting the bill with group texting app GroupMe, which introduced an in-app money collection feature during this year's South by Southwest festival in Austin, TX.
GroupMe's payment platform is easy and fast, but what makes it different from other money-collecting methods is digital peer pressure: when someone chips in, everyone on the group text gets notified.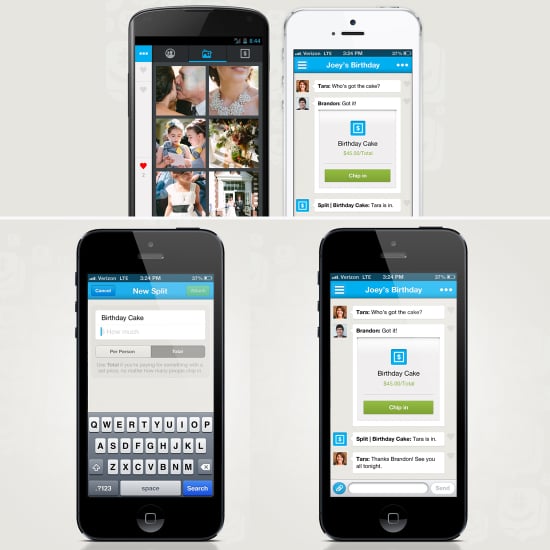 The texting app's latest update, version 4.1 for iPhone and Android (free), includes the new feature, called Split. Users can now attach a "split" to their texts, just as they would add a photo or location.
To create a split, GroupMe texters will need the update, but anyone can pay, even without the app. The purchaser inputs an amount to be paid per person or the total bill, and the app creates a custom link that can be accessed by anyone with an Internet connection and a credit card. Cards won't be charged until the purchaser is ready to collect the money, which will then be deposited into a bank account.
Convenience, of course, costs money: split contributors will pay four percent plus $1 per transaction. But in honor of SXSW, GroupMe is waiving the charge and offering Split transactions for free until the end of the festival, 11:59 p.m. CDT on March 12.